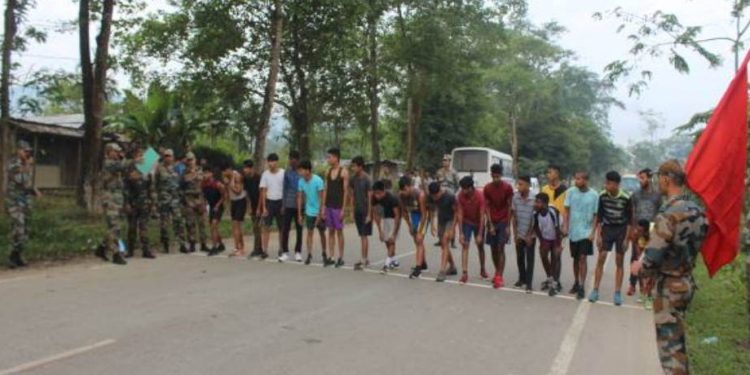 Indian Army is conducting a pre recruitment training for youth of Tinsukia district of Upper Assam since November 1, 2019.
They are presently being trained at special training nodes established by the Army at Lekhapani, Digboi and Rupai to help them in attaining their dream of joining the armed forces.
A sizeable number of young boys aspiring to be soldiers are being trained in these nodes in physical and written abilities to enable them for selection in the forthcoming recruitment rally at Tezpur scheduled from 19 to 24 January.
These efforts  of the Army has been widely appreciated by the people in the region as the youth who  were previously trained have joined the defence forces and have  now become role models for their brethren.
["source=nenow"]