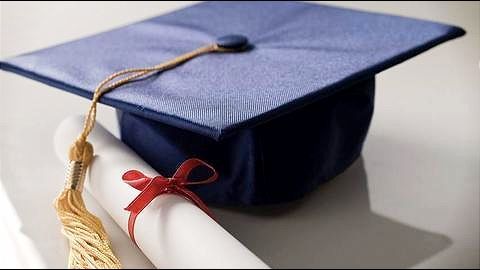 Many Indian students aspire to pursue higher studies, especially MS (Master of Science), in the US as it's home to many top universities.
However, fulfilling their dream of studying abroad isn't easy as the cost of education and living there is high.
To help students deal with their financial problems, many Indian banks offer foreign education loans.
Here are 6 popular education loan options.
State Bank of India offers foreign educational loans at attractive interest rates under SBI Global Ed-Vantage Scheme.
The minimum and maximum loan amounts are Rs. 20L and Rs. 1.5 crore, respectively, with a 15-year maximum repayment period.
It charges a 10.65% annual interest (0.5% concession for girls); tangible collateral security is required.
Fees payable to college, hostel, examination, library, laboratory and travel expenses are covered.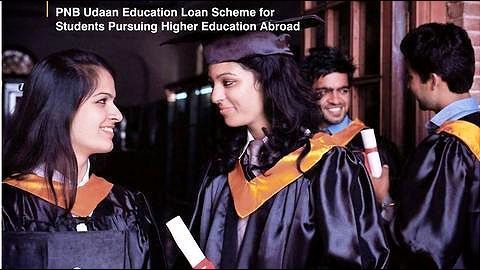 PNB Udaan Scheme

PNB's need-based financing scheme for pursuing higher education abroad
Punjab National Bank's need-based education loan scheme "PNB Udaan" for foreign education is one of the most popular options.
No security is required for loans of upto Rs. 4L. The interest rate ranges between 10.3-10.9% depending on the loan amount. The maximum tenure for repayment is 15 years.
Expenses covered include college, hostel, exam, library, and laboratory fees, books/ equipment/instruments/uniforms purchases, and travel expenses.
Vidya Jyoti Scheme

Indian Overseas Bank Education Loan for studying abroad
The Indian Overseas Bank offers the Vidya Jyoti Education Loan schemefor studying abroad under which a maximum amount of Rs. 40 lakh is provided to students wishing to pursue professional/technical courses from reputed universities.
It offers an interest rate of 11.5% (0.50% concession for girls) and a maximum repayment period of 5-7 years.
No security is required for loans below Rs. 4L.
Baroda Scholar loan

Bank of Baroda's foreign education loan scheme
Bank of Baroda's Baroda Scholar education loan provides a maximum of Rs. 80L (for courses offered by specified premier institutions) and Rs. 60L (for other institutes).
The interest rates are 9.65% (for the specified premier institutes) and 10.4% (other institutes) irrespective of the loan amount. The loan is repayable in 10-15 years.
College fees, hostel/mess charges, exam/library/laboratory fees, purchase of books/equipment/instrument/uniform are covered.
HDFC Credila

HDFC Credila funded thousands of students to pursue MS
HDFC Credila is one of the popular providers of foreign education loans depending on students' financial requirement; there's no upper limit on the loan amount.
It levies an annual interest of 12.9%. Collateral-free loans are provided for selected courses.
Maximum repayment tenure is ten years (after completion of MS).
Tuition fee, examination fee, library/laboratory fees, and books, hostel, living, and travel expenses are covered.
Avanse Study Abroad

Avanse DHFL is among the popular foreign education loan providers
Avanse Financial Services, an associate company of DHFL, offers the Avanse Study Abroad loan scheme for technical and professional courses by reputed institutions.
The minimum amount of loan provided is Rs. 1 lakh under the scheme, but there's no upper limit as it is a need-based loan scheme.
The maximum repayment tenure is 10 years; the interest rate is 11.5% + floating rate.\
source:-newsbytesapp.