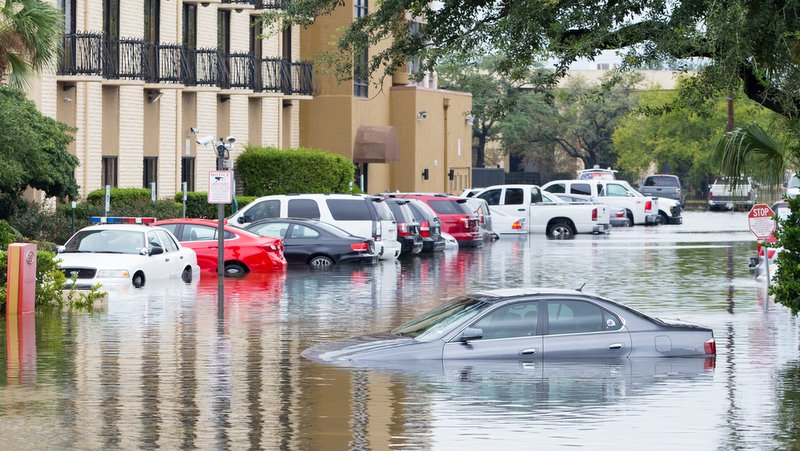 Tropical Storm Harvey has closed dozens of colleges on the Gulf Coast and disrupted the lives of thousands of former students who are still paying back student loan debt.
Now, the U.S. Department of Education has issued detailed guidance to college financial aid administrators and companies that collect payments on federal student loans, spelling out the rights of current and former students affected by the storm.
The guidance covers what happens if colleges are unable to reopen for classes, or if students are forced to drop out. It also details relief that the government will grant to borrowers who are already repaying or in default on their student loans.
(Click here to download the guidance provided to schools and loan servicersas a Word document).
Guidance for colleges weathering the storm
Schools that close because of a natural disaster don't automatically lose their eligibility to serve students who are receiving federal financial aid. But they do need to keep the Department of Education apprised of when they plan to reopen, and what impact the interruption in classes will have on students.
If a temporary closure affects the length of the academic year, the Department of Education will determine eligibility of a school's programs and students on a case-by-case basis.
Schools that are unable to continue to provide programs are "strongly encouraged" to establish written agreements with other schools that would allow their students to continue their studies.
"One of the most significant lessons learned from Hurricanes Katrina and Rita was the importance of institutions having agreements that permit students to study at other institutions outside of the local area," the guidance said. "These arrangements might be with other institutions in the state system of the affected institution or with institutions in a neighboring state's system."
If students fail to meet academic progress standards because of the storm, schools can make a finding that because of "special circumstances" the student should be still be considered to be meeting the school's standards, and that the student is therefore eligible to continue receive financial aid.
Refunds for students forced to withdraw
If students are forced to withdraw from school because of the storm, the Department of Education "strongly encourages" schools to provide "a full refund of tuition, fees, and other institutional charges, or to provide a credit in a comparable amount against future charges."
Schools must return any federal financial aid above and beyond amounts "earned" by the student during the time that they were enrolled.
This is "particularly important" for students who received loans — schools are required to return "unearned funds" to the loan program that the student borrowed from, reducing the amount that they must repay.
The amount of any funds returned to the loan programs are in turn to be deducted from refunds provided to students.
If a student or their family receives disaster relief from a federal or state agencye, such as grants or low-interest loans, that money is not supposed to be counted as income in calculating the student's Expected Family Contribution — an important calculation in determining whether students are eligible for need-based financial aid.
Financial aid administrators are also allowed to use their professional judgment and make adjustements to the student's estimated cost of attendance, based on impacts from the storm.
Forbearance for student loan borrowers
For federal direct student loan borrowers who have already left school and are repaying on their loans, the Department of Education said it will grant administrative forbearance to those affected by the storm. Forbearance allows borrowers to stop making the monthly payments on their loans for up to 12 months, but interest will continue to accrue.
Borrowers in forbearance can either pay the interest charges as they accrue, or allow it to pile up and added back to their loan principal at the end of forbearance. The exception is unpaid interest on Perkins loans, which is not added back to the loan principal — the government picks up the tab.
Borrowers with older Federal Family Education Loan (FFEL) program loans who are affected by the storm may be granted up to three months of forbearance by their lender.
Borrowers in affected areas who were already in default when the storm hit can request a three-month reprieve from actions by collection agencies, such as wage garnishment.
For borrowers who were trying to establish a track record of monthly payments to rehabilitate defaulted loans, missed payments won't count against them. When they are no longer affected by the disaster, they can continue where they left off in establishing a record of payments. Borrowers who have defaulted on their loans can rehabilitate them by making nine on-time monthly payments within 10 months.
Source:-.credible