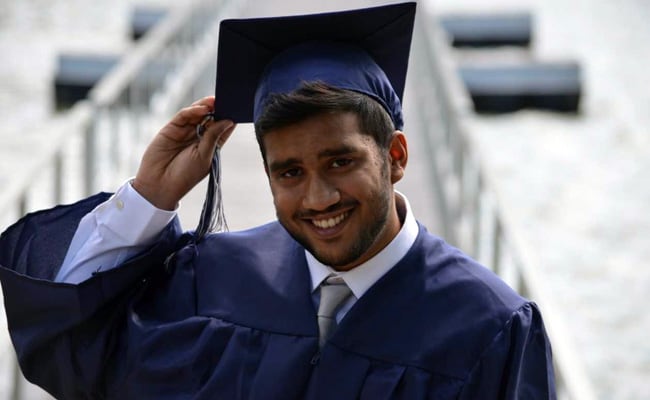 SBI allows a minimum education loan amount of 

Rs.

 20 lakh
The loan is sanctioned prior to the sanctioning of visa
The processing fee is 

Rs.

 10,000 per applicant
State Bank of India (SBI) has a profoundly alluring offer for students planning to study abroad on a full-time basis. The loan can be as small as Rs. 20 lakh and as large as Rs. 1.50 crore,a ccording to SBI's website – sbi.co.in. Known as Global Ed-Vantage scheme, the offer allows the student to repay the loan through EMIs (equated monthly instalments) over a maximum tenure of 15 years. SBI's Global Ed-Vantage loan enables tax benefit under Section 80E of the Income Tax (I-T) Act, according to the bank's website.SBI's Global Ed-Vantage scheme provides loans for several regular graduate/post graduate/doctorate courses in any discipline offered by foreign institutes/universities in the US, the UK, Canada, Australia, Europe, Singapore, Japan, Hong Kong and New Zealand.
Ten things to know on SBI's overseas education loan:
1. SBI allows a minimum loan amount of Rs. 20 lakh and a maximum of Rs. 1.5 crore under its Global Ed-Vantage scheme.
2. The expenses that are eligible for loan amount include college fee, examination fee, travel expenses, purchase of books and equipment, according to the SBI website. The loan amount includes caution deposit, building fund and a refundable deposit as long as the amount doesn't exceed 10 per cent of the tuition fee for the entire course.
3. The loan is sanctioned prior to the sanctioning of visa.
4. Disbursements are made on a pro rata basis after excluding the margin money that include scholarship. For instance, you happen to raise Rs. 30 lakh for two-year MBA. And you are entitled to a scholarship of Rs. 6 lakh. Then you will be given Rs. 24 lakh as loan, to be disbursed Rs. 12 lakh each year.
5. The processing fee is Rs. 10,000 per applicant.
6. As security, tangible collateral security can be given and that also includes the collateral given by third party.
7. Accrued interest during the moratorium to be added to the principal and repayment in EMI fixed. Repayment will commence six months after completion of course.
8. Repayment can be made for a maximum of 15 years.
9. Simple rate of interest will be charged during course period plus moratorium period.
10. SBI offers an online facility to enable the students to apply for a loan under its Global Ed-Vantage scheme online. The required documents include letter of admission from the university, proof of identity as well as residence, statement of cost of study, bank account statement of the past six months of the the student, co-borrower or guarantor, a copy each of PAN card and Aadhaar card of the student and parent/guardian along with proof of income tax return or I-T assessment order of past two years of parent/guardian/co-borrower and proof of income (salary slips/Form 16) parent/guardian/other co-borrower.
["Source-ndtv"]