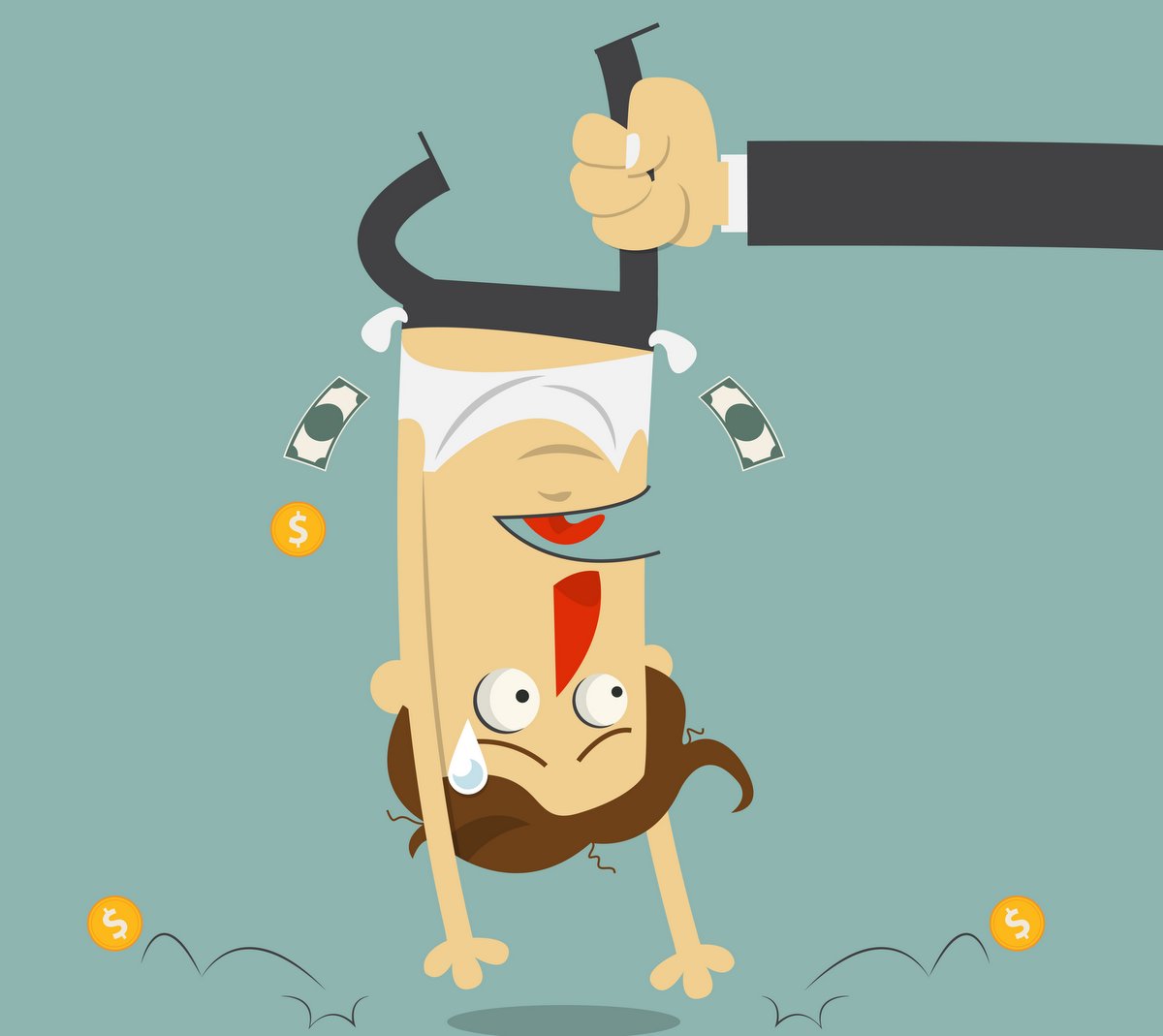 With the advent of income-driven repayment plans, it's gotten a lot easier for federal student loan borrowers to avoid defaulting on their payments.
Income-driven repayment plans make monthly payments more affordable by matching them to a percentage of your income. Typically, you won't be required to pay more than 10 or 15 percent of your discretionary income in an IDR plan.
If you make less than 150 percent of the poverty guideline for your family size and state of residence, you have no discretionary income, and your monthly student loan payment is zero.
Borrowers who have already defaulted on their federal student loans can "rehabilitate" them by making payments equal to 15 percent of their discretionary income for nine months. Or they can consolidate their loans and enroll in income-driven repayment.
So how is it possible that 6.9 million borrowers are in default on $125.3 billion in federal student loans as of Dec. 31, 2017?
For one thing, income-driven repayment programs are fairly new. The program that's accessible to the greatest number of borrowers, REPAYE, wasn't available until December, 2015.
Another problem is that many borrowers still haven't heard about income-driven repayment (IDR) plans. According to the Consumer Financial Protection Bureau, some loan servicers — the companies contracted by the government to collect payments on student loans — haven't been proactive enough in educating borrowers about IDR plans.
Instead, they often convince troubled borrowers to place their loans in forbearance. Many times, this only leads to borrowers racking up additional interest and fees, without resolving the underlying problem or providing long-term relief.
Turning student loan borrowers over to collection agencies
Finally, if a federal student loan borrower fails to make payments for 270 days, the Department of Education turns their account over to one of 13 private collection agencies.
According to the Center for American Progress, collection agencies have pursued defaulters much more aggressively than loan servicers, armed with the power to withhold tax refunds or garnish wages. While collection agencies also get paid for helping borrowers rehabilitate their loans, many just end up in default again.
The CFPB has found that more than 90 percent of borrowers who successfully rehabilitate their loans aren't enrolled in an IDR plan within nine months, and that those who did not were five times more likely to default again.
The system has failed borrowers, and is costing taxpayers $700 million a year, the Center For American Progress concluded.
Democrats pressure DeVos
In January, twelve high-profile Senate Democrats including Elizabeth Warren, Kirsten Gillibrand, Patty Murray and Kamala Harris pressed Secretary of Education Betsy DeVos to answer nearly a dozen questions about the government's use of collection firms to collect student loan in default.
In February, Democrats also asked the Education Department's Inspector General to look into whether using collection agencies to collect defaulted student loans constitutes a waste of taxpayer dollars.
DeVos seemed to be standing up for collection agencies, revoking the Obama administration's prohibitions on charging fees to borrowers who had defaulted on older Federal Family Education Loan (FFEL) program loans but gotten back on track repaying them within 60 days. But the Department of Education now seems to be quietly preparing to transfer all of their duties to loan servicers.
That's according to attorneys defending the Department of Education's decision to award a new contract to just two collections companies, one of which — Performant Financial — DeVos is a former investor in.
The Department of Education has asked that the lawsuit be dismissed, because its "need for private collection agency services … will diminish rapidly in the coming months and ultimately become nonexistent" as it transfers their work to loan servicers.
While loan servicers have also come under fire for not doing enough to inform troubled borrowers of their options to avoid default, the department is also revamping is contracts with loan servicers, which expire this year, and building a new "NextGen" web portal to assist borrowers.
"The new approach will place a greater emphasis on customer service and early outreach to address delinquencies with the full range of early options for borrowers," the Department of Education's lawyers said.
While the Department of Education hasn't made a formal announcement of the plan to stop using collection agencies, Democrats were quick to call attention — and take some credit — for the change.
"I'm pleased Secretary DeVos listened to Congress, and the millions of students and borrowers who were desperately asking for her help, and I will continue to hold her accountable to ensure the Department takes the necessary steps to ease the burden of debt for struggling student loan borrowers," Murray said in a statement today.
SOURCE:-credible.