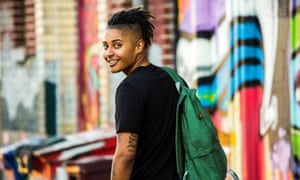 It can be tough when your son or daughter moves away to university. And that challenge is only amplified if they're going to another country. In fact, the whole process can be more stressful for parents than students, says Anna Moscrop, study abroad manager at the University of Exeter. But having a student child go abroad needn't be filled with worry.
Students are increasingly keen to jet off for a degree or a semester. Some can't resist an adventure, the chance to explore a new culture, or maybe even to soak up a bit more sunshine. For others, cost is the deciding factor; many European countries charge much less than the UK's annual £9,000-plus tuition fees. Many young people also think that spending time abroad will improve their career prospects, a British Council study found.
British students can study in many places around the world, with many packing their bags for destinations across English-speaking nations such the US, Canada or Australia. On top of this, the number of courses taught in English in Europe is growing. International students can study in Germany or Norway for free. In France, average annual tuition fees are just £160 for most undergraduate programmes, while in Spain, the average cost is £577-£1,086 per year. Tuition fees in the US and Australia are higher – and both countries require a student visa – but scholarship options are available to international students.
With so much choice, parents will want to help students research destinations and cost. Rob Randall, a student who studied in Florida, says he was "very grateful" his dad helped him to do some research. And that research will be valuable to parents in the months to come. "You'll be more able to understand that they will cope," says Katrien Verbruggen, a study abroad manager at the University of East Anglia.
If studying full-time for a degree abroad seems like too much of a leap of faith for your son or daughter – and, perhaps, you – then the Erasmus programme may be of interest. Erasmus placements to Europe and beyond last for between two and 12 months, usually during a student's second or third year. Organised through British universities, these placements provide students with a grant; the amount they get is dependent upon the destination.
The scope of Erasmus placements available to a student depends on their British university's links to universities abroad – information that is normally available on their website. Students should consider the cost of different destinations and look into the course they would be studying. "Don't get too distracted by the big poster attractions," says Randall. "You've got to look at the whole university experience, like the course and accommodation."
If your son or daughter is about to jet off, there are many ways to keep in touch. "We organised weekly Skype sessions," says Randall, "and our family WhatsApp group was a nice reminder of life back home." And don't panic if they experience homesickness – culture shock is normal, says Moscrop. Support is in place at most foreign universities and young people often cope better than you expect them to, she adds.
Daniel Baker studied for his degree in Paris. He says parents tend to "overestimate rebelliousness and underestimate life skills". If there's a problem it will most likely just be getting lost, locked out, or losing something, he says.
Although the experience may be nerve-wracking, most students appreciate the benefits of studying abroad, says Naquita Lewis, higher education lead for Erasmus+ at the British Council. "They become stronger, more self-confident, self-aware, mature, and develop great life skills," she says.
Kim O'Rourke says she has noticed a "huge difference" in her son, Conor, who studies at Cardiff Metropolitan University, but went to the US for a summer last year: "He's broadened his horizons. It has been fantastic to see."
'New York is a long way. She was very nervous, naturally'
Robert Thomas, who lives in Penarth, Wales, tells us how he felt when his daughter, Lowri, went to study Arabic at Columbia University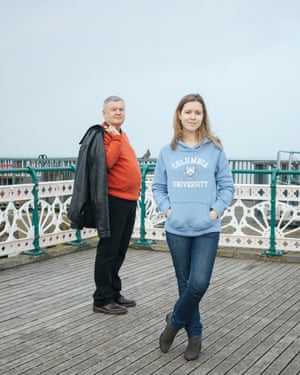 When Lowri first told me she wanted to study at Columbia University I didn't know where it was. Then when she told me it was in New York I thought: "Uh oh". But it's a different place to when my wife and I went there 20 years ago; it's much safer now.
When Lowri left last August, I went to America with her brother and mum to say goodbye. That made all the difference. We helped her to move into her halls of residence and it was brilliantly organised. There were buses to take parents to shops to buy things like bedding.
On the last day we said goodbye, but it wasn't until I got home that it really hit me. I opened the fridge to get some milk for my tea and saw an unopened box of olives. She loves olives and that's when it hit me that she wouldn't be eating them. I had a cry then.
Columbia had an introductory session for parents and it helped so much. Even before she went, they wrote to us as her parents and effectively said: "We know you'll be worried about her but don't be – we'll look after her." And that is so reassuring.
She was very nervous, naturally. It's a long way from home. She can't bring her washing home at the weekend. If she's feeling a bit homesick she can't pop back for a bowl of cawl.
But there's a thriving Welsh community in New York and there are some Welsh societies and she's met people there.
The great thing about modern technology is you can keep in touch in a myriad of ways. Being able to actually see the person you're talking to on a video call – that's very reassuring. But she uses the whole range of social media – Instagram, WhatsApp, Facebook. So you get a very comprehensive picture of what she's doing.
I think it's an extraordinary opportunity she has. The education she's getting is Ivy league and as an international student she's met people from all over the world. She's become very independent. For example, she's planning to go to San Francisco with her friend.
I think my main advice for other parents is to do as much research as you can before they go away. You can talk to people, find out about the teachers and even see who goes to the university – all before they go.
Beyond Britain: tips for studying abroad
Whether they're jetting off to sun-soaked Barcelona, or preparing to hit the beach in Sydney, your child is sure to be excited about the adventure that awaits. The parent's role here is clear: to make sure none of the practical necessities get forgotten in the maelstrom of anticipation. Here's a few pointers:
Travel and health insurance
For countries like America, Australia and New Zealand, you'll need to take out the host university health insurance if you want to get a student visa. If you're in Europe, a European Health Insurance Card (EHIC) will cover you for emergencies and temporary stays, but you may still need to get insurance as well.
Visas
Read through all the information the host university sends about visas and make sure your child does too, says Moscrop, so everyone is clear about what needs to be done.
Know what to do in an emergency
Check where the nearest embassy will be and put emergency phone numbers into your phone. Doing this in advance can be invaluable if you run into problems when you're abroad, says Moscrop.
Photocopy everything
It's a good idea to photocopy all of your important documents, including your passport. And if you need ID for a night out, don't take your passport, says Baker: "If you lose your driving licence, you can't drive abroad, but if you lose your passport, you can't leave."
Sort out your money
TransferWise and the Post Office have international travel cards, but Baker says the best tactic is to open a local bank account and use TransferWise to add money. "This will help if you want to work abroad too," he says.
Learn a few local phrases
Know your "hola" from your "hallo", even if your course will be in English, says Baker: "In my experience, trying to speak the local language can make all the difference." Download apps like Duolingo or Babbel to help.
Pack lightly and with good bags
Get your suitcases shipped to your new address, Baker says: "You'll be figuring out a new public transportation system and being overloaded with luggage will make it harder." Also, invest in a sturdy satchel that clips closed. "These are easier than rucksacks to keep an eye on when you're on packed public transport," Baker adds.
source:-theguardian.