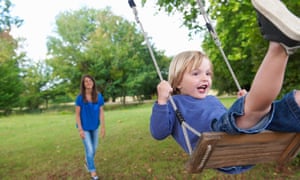 fter finishing my second year of Italian at UCL, I didn't feel at all prepared to study in Rome on my year abroad. I could conjugate irregular verbs into all sorts of tenses for my end of year exam, but the thought of actually communicating with natives terrified me.
So I chose to spend a month of my summer au pairing in Bergamo, Italy. Others at my university had enjoyed it, and despite hearing horror stories about nightmare children, I decided to give it a go.
The experience was incredibly fun, but it wasn't easy. Being told I was saying "anus" (ano) instead of "year" (anno), and having to explain to a fellow 20-year-old in the park that I wasn't the nine-year-old's mother were just two of the embarrassing situations in which I felt out of my depth.
But despite privately wondering if the high-pressure situation of looking after two children with whom I couldn't fluently communicate was the best idea, my self-assurance gradually grew.
When I realised that I was increasingly understanding what was being said around the dinner table, and could confidently converse with the greengrocer, it became clear that living with an Italian family was beneficial for my language skills.
Alex Vaughan, a French and Spanish student at the University of Leeds, agrees that simply studying abroad isn't enough to become fully immersed. After seven weeks studying in Dijon, she worked as an au pair for two months to get a better feel for French life.
"I can honestly say that being an au pair has majorly improved my language skills," says Vaughan. "It has been much more useful than the compulsory term abroad as I'm constantly speaking French at the family's home."
To have such a fulfilling experience, it's important to ensure you're on the same wavelength as your host family, language-wise.
Eve Hirst, who spent part of her gap year in Spain before studying medicine at the University of Leeds, mostly spoke English when living with her host family. "I did GCSE Spanish so I knew a little bit, but the main reason the family wanted me to stay with them was to keep up the girls' English, which meant I didn't speak much Spanish on a day-to-day basis until I started working at the youngest girl's school," she says.
Hirst's language skills improved through listening to the parents talking to the children, and the girls talking to each other. This worked well for her. But if you want a period of intense language development, make sure the family are aware of this before you arrive.
One major benefit of au pairing is the confidence you gain from being thrown into the deep end. Becky Taylor-Gill, who studies media production at Liverpool John Moores University, au paired in Paris for a year after passing A-level French. The experience boosted her confidence to the extent that she would only struggle in situations in which she didn't know specific jargon.
"I'm so much more confident now and I understand things that, when learning in school, I just couldn't wrap my head around," says Taylor-Gill.
Language aside, I would advise anyone thinking about au pairing to use a reputable website, such as Au Pair World, The Best Au Pair and the website that I used, Great Au Pair, or a reliable recommendation from a friend or family member, to find a host family.
Make sure you and the family understand each other's needs. If a family want someone who will stay home in the evenings and you would rather socialise with locals, for example, this could put a strain on household relations.
Au Pair World, says there are many aspects to consider when finding an ideal family. It recommends getting to know them in advance and putting your questions to them via Skype, email or by talking over the phone.
I would encourage other students to spend time au pairing, even if just for a few weeks, and notice the same changes in language aptitude as I did. If you research properly and find a family that suits your requirements, linguistic and otherwise, you're sure to have an unforgettable experience.
Keep up with the latest on Guardian Students: follow us on Twitter at@GdnStudents – and become a member to receive exclusive benefits and our weekly newsletter.
[Source:- The Gurdian]