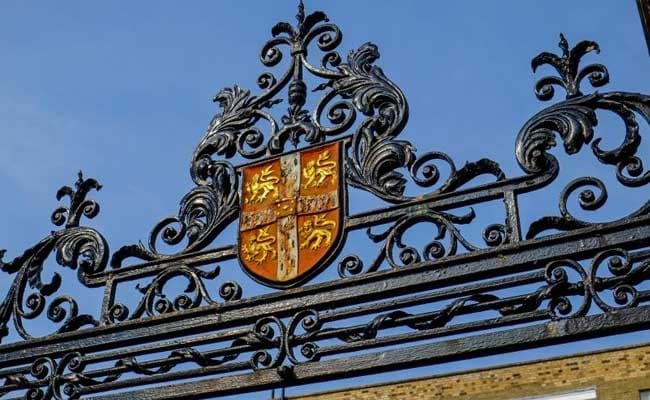 13 Gorgeous Wives & Girlfriends Of The World's Richest Men (Hooch)
130
SHARES
EMAIL
PRINT
COMMENTS
Study Abroad: Cambridge University Undergraduate Admission Requirements For Indian Students
Cambridge University Undergraduate Admission Requirements For Indian Students
NEW DELHI: Cambridge University, one of the oldest universities in England, is a dream destination for many students and justifiably so with an illustrious alumni list which includes Issac Newton, Francis Bacon, Christopher Marlowe, Sir Ian Mckellen, Tilda Swinton, Tom Hiddleston etc. The list is long considering the university was founded in 1209 and since then has been the centre of excellence in all fields of study. For students in India, getting into an undergraduate program at one of the colleges under Cambridge University can seem intimidating. However, if done right, Indian students stand as equal a chance as any other student from around the world.
Over 11% students at Cambridge are International students from over 65 countries. The application process for International students starts around July, so it is the right time for students hoping to attend Cambridge University for the class of 2018 to gather as much information as they can. In this article we will break down the basics of the application process and eligibility requirement.
Application Process and Timeline
Students applying at Cambridge will have to submit an application to UCAS (the Universities and Colleges Admission Service). In addition, they will also have to submit a separate application for Cambridge which is the Cambridge Online Preliminary Application (COPA). While submitting UCAS and COPA, you must make sure that your choice of colleges on both the applications match.
The COPA will start in July this year and will continue till October, 2017. UCAS application will start in the first week of September and end on October 15, 2017.
Read Here: How To Write A Powerful SOP For Your Application?
Once you have submitted your UCAS application, you will receive an email directing you to submit the Supplementary Application Questionnaire (SAQ) by a specific deadline. This is again a compulsory step. You can submit SAQ by logging into the system using your COPA reference number generated by the University.
Eligibility Requirements
Applicants from India must be either affiliated students, that is applying to study for a second Bachelor's degree, or studying College Board AP exams, the International Baccalaureate, or A Levels.
The University will consider application from students taking CBSE or ISC clas 12th examination only for under graduate courses in Computer Science, Economics, Engineering, Mathematics, and Natural Science. To be shortlisted for interview, such candidates would need to have a minimum 9.8 CGPA. Students with additional qualifications would be preferred.
Read Here: Oxford University Application Process And Entry Requirements For Indian Students
English Language Requirements
To study in UK, it is mandatory for non-native English speakers to have passed one of the prescribed English language tests. For Cambridge, you will need one of the following exam scores:
[Source"indianexpress"]