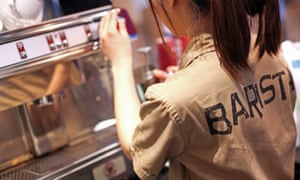 I'm heading on holiday to France in a few weeks' time. Has our Brexit vote changed anything in practical terms?
Currency volatility at one stage pushed sterling to a low of €1.20, 15% less than the rate that families travelling to the continent for their summer break received last year. It then recovered to €1.25, meaning that anyone who spent £500 on holidays last year will now have to spend another £68 to get the same amount of euros post-Brexit.
I have been considering studying abroad (within Europe), but have not yet made a decision. Will I be able to do that now?
Undergraduates in England pay the highest tuition fees in the world, leading to some going to cheaper European universities. The National Union of Students has said that the effect of Brexit could lead to visas being required and international fees being charged for EU colleges, a significant price increase.
Is my job safe?
This depends on whether there is a recession as a result of the vote – as the chancellor, George Osborne, has warned – and what type of deal can be negotiated with the EU. Those working in financial services, tourism and car manufacturing are said to be especially vulnerable as their industries are expected to struggle in the near future. International companies have said the UK will be less attractive to business after Brexit. The chief executive of the JP Morgan investment bank warned before the vote that the US bank could cut as many as 4,000 UK jobs if Britain voted to leave.
Will I be more vulnerable at work?
Citizens Advice has said it is likely some laws will change but, for now, everything stays the same as it was before the vote. This means that EU citizens who are already living in the UK have the same rights to live, work or get benefits as they had before. British citizens living or travelling within the EU have no change to their rights either. "Changes to the law will be announced before they happen, so you'll have time to prepare if you're affected," said Citizens Advice.
What will happen to the Spanish nanny, Polish plumber and Italian barista?
It depends on what sort of a deal the UK strikes with the EU in the future. At present, other European nationals are allowed to work in the UK without work permits, under the principle of freedom of movement. Some 2.2 million EU workers are already living in this country. Members of the Leave campaign have suggested that a quota-style system should be put in place, limiting entry to those workers whose skills are needed. Whether this becomes a reality will only become clear as a result of the coming EU/UK negotiations.
Will food become more expensive?
It will take time to see what the effects will be in supermarkets, but a group of former chief executives warned before the vote that a drop in the value of sterling – which has materialised – along with disruption in the food supply chain would lead to an increase in prices. This could also extend to the sandwiches and wraps bought in supermarkets which office workers consume by the million every week. Greencore, the Irish company which supplies lunchtime sandwiches to Marks & Spencer, Tesco and Sainsbury's, said prices could go up as a result of a rise in the cost of ingredients from other countries in the EU and any staffing problems which come from changed labour laws.
[Source:- The Gurdian]