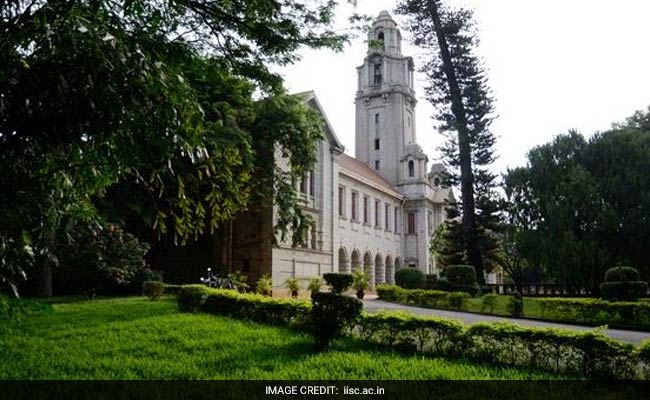 New Delhi: 
IISc Bangalore is ranked in top 100 of the 2019 Times Higher Education World University Rankings table for engineering and technology subjects. In the recently released subject rankings, IIT Bombay found its place in the band of 151-175 for the same category. IIT Roorkee and IIT Delhi have been ranked 3rd nationally after IISc Bangalore and IIT Bombay, and placed in the band of 201-250. IIT Roorkee has improved its position from 251-300 to 201-250 rank worldwide. The Computer Science and Chemical Engineering Departments of IIT Roorkee have been ranked 1st for citations.
IISc is ranked at =95 position of the ranking.
In September this, when THE released the World University Rankings, the Indian Institute of Science (IISc) Bangalore had made it to the 251-300 rank band and was the highest ranked Indian University in the list.
The Indian Institute of Technology (IIT) Roorkee departments of Computer Science, Chemical, Civil, Electrical and Mechanical Engineering have been individually ranked 3rd nationally as well.
"The Engineering ranking underscores IIT Roorkee's engineering legacy. Our excellent performance in all the main streams of Engineering is a testament to our focus on the future. The Institute has taken several initiatives to attract research scholars and exceptional faculty from around the world," said Prof Ajit K Chaturvedi, Director – IIT Roorkee, sharing his delight on this significant improvement in the Institute's global ranking.
"We hope to build on this performance by existing faculty and students to attract more outstanding talent from across the globe. We will continue to focus on our research output and further upgrade our research facilities to match the best in the world," he added.
Top 10 in THE World University Rankings table for engineering and technology subjects
1. University of Oxford, United Kingdom
2. Stanford University, United States
3. Harvard University, United States
4. California Institute of Technology, United States
5. Massachusetts Institute of Technology, United States
6. University of Cambridge, United Kingdom
7. Princeton University, United States
8. National University of Singapore, Singapore
9. ETH Zurich, Switzerland
10. Georgia Institute of Technology, United States
["source=ndtv"]