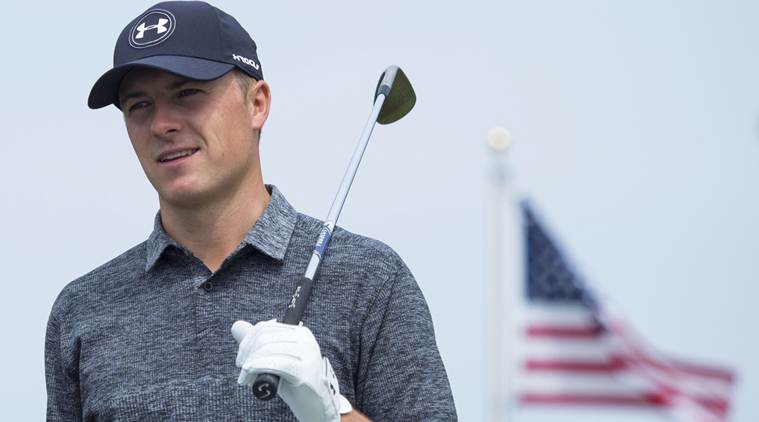 Jordan Spieth packs a "killer punch" in his quest to become the youngest golfer to achieve the career grand slam at this week's PGA Championship at Quail Hollow, according to six-times major winner Nick Faldo.
Spieth, who turned 24 the week after winning last month's British Open, would join Tiger Woods, Jack Nicklaus, Gary Player, Ben Hogan and Gene Sarazen by completing his collection of all four of golf's major professional titles.
Faldo, a commentator for CBS Sports, said that while Quail Hollow usually favours long hitters, Spieth has the ability to thrive on any track.
"Spieth can scramble and strategise around the golf course, and he's got that killer punch — that putter. Look what he did at Birkdale, it was quite phenomenal," the Englishman said on a conference call.
"I'm still recovering from the Open. I think what happened at 13, 14, 15 and 16 was unbelievable." Spieth recovered from a shockingly wayward tee shot at the 13th in the final round at Royal Birkdale to post a bogey then ran off three sensational birdies to overtake fellow American Matt Kuchar and claim the Claret Jug.
Faldo said he expected Spieth to get right back to business for the year's last major, focused on finishing the career grand slam.
"Jordan handles things differently and so he's able to put his mind to the next task, that this is part of a journey," said Faldo. "He did not put much elation into winning the Open. Almost like, 'Right, yes. Ticked that one off. I'm on to the next one.'"
The Texan claimed his first two majors back-to-back when he won the 2015 Masters and then the U.S. Open crown at Chambers Bay. He now looks to complete his set with another one-two punch.
Besides Spieth's uncanny ability to sink more than his share of monster-length putts, Pepper said his overall short game was another card in the Texan's favour.
"He also has that cushion of chipping the ball so well, of hitting bunker shots so well that it frees you up," said Dottie Pepper, a broadcast partner of Faldo's and winner of 17 LPGA Tour events including two majors.
"There's an artistry to how he goes about the short game. He's not always reaching for the most lofted wedge. You'll see him bump the ball into the fringe, see him hit that high flop shot. His command over so many different shots sets him apart."
Faldo said Spieth's putting prowess took the pressure off the rest of his game. "If you're constantly trying to get it to two feet because you're not sure you can make a four-footer, then chipping it and bunker play is ridiculously hard," the former European Ryder Cup captain said.
"But if you think, 'I can hole everything inside 10 feet', then boy, you start trying to hole shots, try holing everything. That's where I think he is."
[Source"indianexpress"]