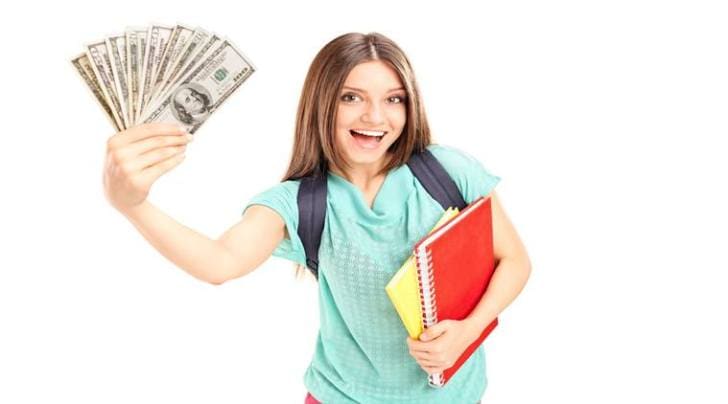 Part-time job reduces the excess burden on parents. (Thinkstock image)
While a good education abroad works wonders for an individual's career prospects, it also ends up burning a large hole in their pocket. It is not always easy to ask for money back home from your parents, yet the experience of living with a low supply of funds can be excruciating.
In such a scenario, looking for part-time jobs can emerge as the ideal choice, as it reduces the excess burden on parents while inculcating a sense of responsibility and discipline in students and providing them with a chance to gather some unique experiences.
Enlisted below are a few part-time jobs that are suitable for Indian students looking to substantiate their financial resources while simultaneously pursuing their studies:
1. Canada According to the Citizenship and Immigration Canada (CIC) department's latest ruling, an international student is now allowed to work off-campus without a work permit if they are full-time students with a valid study permit and pursuing a course that will continue for at least six months, earning them a degree, diploma or a certificate.
Students can work as interns or research scholars in their area of academics or as servers in restaurants, consumer representatives, garage workers etc up to 20 hours per week.
2. New Zealand One of the most beautiful places in the world, New Zealand has consistently ranked in the top 20 in terms of the quality of education provided in the island country. New Zealand was among the first few countries to implement a 'code of practice' for institutions admitting foreign students. International students on a hired visa are allowed to work part-time for up to 20 hours a week during classes and full-time on scheduled holidays. Data-entry work, translation assignments, interlocutors, attendants in super-markets, lab help are some of the popular part-time job options for students in New Zealand.
3. United States of America Twenty hours per week is the cap on any on-campus part-time job undertaken by an international student. The visa guidelines specify that international students cannot work off-campus, but that should not be considered a hindrance as the campus offers plenty of options.
From library monitors, research assistants, crèche handlers for children of the staff to peer tutors or bookstore assistants, campuses offer a variety of jobs that pay a decent wage while keeping the student near his/her place of residence.
4. Australia International students are allowed to work 40 hours per fortnight on their student visa in Australia, while during semester breaks a person is allowed to work unlimited hours. Here the work is available in a variety of areas such as retail, hospitality, services, industry, it is important for students to open an Australian bank account and apply for a tax file number to ensure that they are taxed at the correct rate. This also helps and develop a propensity to save.
5. The United Kingdom Indian students studying in the UK are allowed to work for up to 20 hours per week during a study-term. During vacation period, they are allowed to work full-time. However, students who are pursuing any course less than six months in duration are not allowed to work in the UK in most cases. Online portals are a very popular option for securing part-time work in the UK and most Indian and international students enlist on a variety of portals to allow them to find a job that matches their field of study.
Being a restaurant staff is also a popular option as London is filled with restaurants serving Indian and a host of cuisines from multiple countries. Working in these establishments guarantees a student a free meal in the evenings apart from substantial savings.
["Source-indianexpress"]