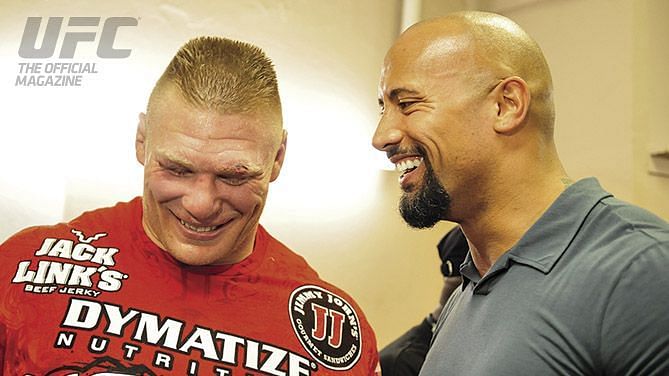 What's the story?
The Rock replied to a Tweet from Muscle & Fitness saying that he considered joining UFC 10 years ago and that he wanted to train under Greg Jackson who has trained many successful fighters including former UFC Light Heavyweight Champion Jon Jones, former UFC Welterweight Champion Georges St-Pierre, former UFC Women's Bantamweight Champion Holly Holm, among others.
In case you didn't know…
The Rock is one of the most iconic Superstars in the WWE and he has also made his mark in Hollywood with hit movies like Fast Five and the upcoming Jumanji remake. Muscle & Fitness named him "Man of the Century" and although he isn't seen regularly in WWE anymore, he is still one of the most loved Superstars in the business
The Rock apparently wanted to sign up for MMA training under legendary trainer Greg Jackson who has trained many a champion in his career. He mentioned that he was set to train for two whole years to prepare for his UFC debut but he eventually reconsidered because he wanted "his jaw intact".
What's next?
The Rock will be seen in his latest Hollywood venture, a reboot of the classic Jumanji. There are no plans for him to return to the WWE anytime soon but it is possible that he makes an appearance at a PPV or two in the future.
Author's take
I would have loved to see The Rock in the octagon but in my opinion, Hollywood is a far better fit for the People's Champion than the UFC. Regardless of that, getting to witness CM Punk vs The Rock in UFC would have been a remarkable treat
[Source"pcworld"]