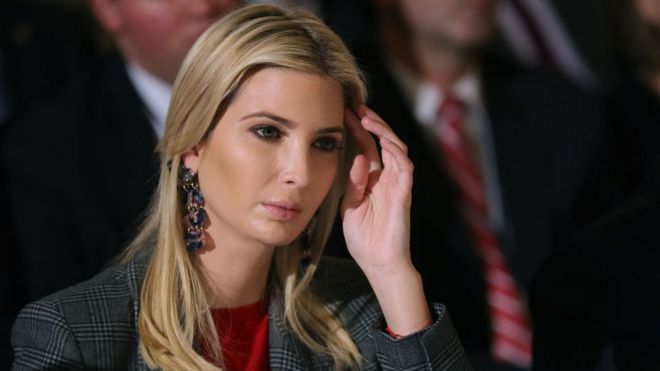 Ivanka Trump has arrived in South Korea leading a US delegation to the closing ceremony of the 2018 Winter Olympics.
Her father US President Donald Trump and the Olympic Committee asked her to attend, according to White House officials.
One of North's Korea highest ranking figures, General Kim Yong-chol, will also attend Sunday's closing ceremony.
However, South Korean officials say there will be no formal meeting between North Korea and the US.
The Ivanka of North Korea: Meet Kim Yo-jong
North Korea at the Winter Olympics: All you need to know
Keeping up with the Kims: North Korea's elusive first family
"I am honoured to lead the US delegation to the closing ceremonies of the Pyeongchang Winter Olympics," Ms Trump said in a White House press statement.
"We look forward to congratulating Team USA and celebrating all that our athletes have achieved."
White House press secretary Sarah Sanders will be one of five members in the delegation.
Ms Trump will have dinner with South Korean President Moon Jae-in on Friday night, South Korean media reported.
The Olympic Games, which began on 9 February, are being held in the South Korean town of Pyeongchang.
North Korea at the Olympics
North Korea intelligence chief Gen Kim, who is the former head of Pyongyang's spy agency the Reconnaissance General Bureau, will arrive in the South on Sunday with an eight-member delegation.
Gen Kim's delegation will stay in South Korea for three days, and is expected to meet President Moon.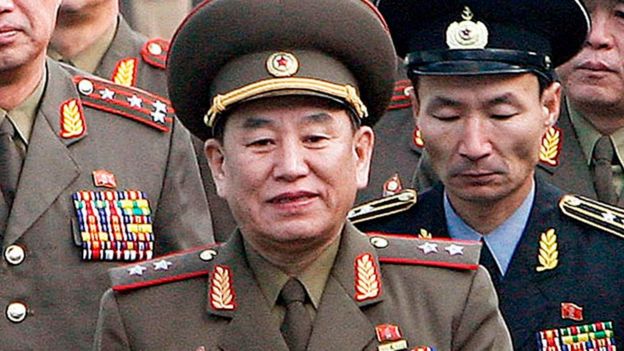 South Korean lawmakers on Friday protested against the visit, calling him a war criminal.
Gen Kim's agency was accused of masterminding attacks on South Korea, including the sinking of the Cheonan navy ship which killed 46 South Korean sailors in 2010.
It is unclear if Gen Kim himself gave the order to torpedo the ship. North Korea has denied any involvement in the sinking.
Earlier this month, US Vice-President Mike Pence attended the opening ceremony of the Winter Olympics.
North Korean leader Kim Jong-un's sister Kim Yo-jong, who has been dubbed the "Ivanka of the North", attended the same event, representing Pyongyang.
US officials say the duo were due to meet during the Games, but North Korea pulled out at the last moment.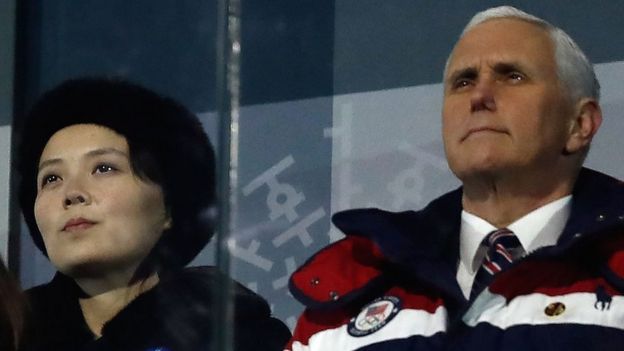 North Korea's attendance at the games has been seen as a thaw in relations between the Koreas who have been on tense terms because of North Korea's nuclear weapons programme.
However, there are concerns Pyongyang has been using the event simply to improve its international image.
The US – among others – has warned against easing pressure on North Korea to abandon its nuclear programme and improve human rights.
Source:-bbc