From remembering less is more when promoting your work – The Dots founder Pip Jamieson details the steps to take for a career in design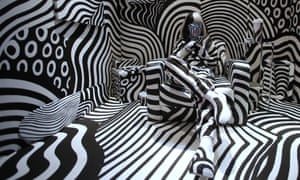 It's a wonderful time to embark on a career in design, as the burst in digital design means there are now more jobs than ever before. Having said that, it can still be difficult to get that all-important foot in the door. While it can be hard to get that dream job, having worked with numerous creative directors, design directors, recruiters and agents, I'm convinced there is a combination of steps you can take to guarantee you are leagues ahead of others vying for jobs in the sector.
Include personal projects
Creative directors are massive fans of portfolios that include personal projects. These people review hundreds of portfolios and if they only include responses to university briefs, they start looking a bit same-y. Collaborating with friends on a passion project is a great way to generate more personal work.
Remember less is more. Don't overload your portfolio with too many projects. In the words of Paul Pensom, art director of the Creative Review: "Always remember that your portfolio is a calling card, not a filing cabinet, so don't throw everything into it".
Promote yourself
Now you have a portfolio, it's time to get busy promoting yourself. Getting featured in blogs and in publications is a powerful way to build recognition so submit your work to relevant publications.
Enter awards such as D&AD New Blood and Cannes Young Lions. Print some personal business cards to hand out at graduation shows, conferences, events and interviews. Set up a website up and domain name; and look to create a profile on a professional networking site.
Network your socks off
The V&A's deputy head of design, Jane Scherbaum's top tip for breaking into the industry is: "Attend lots of events. We're a friendly bunch – we will share contacts and leads, so make sure you make the most of it."
Great networking events for designers include:
Get in front of employers
Do get creative. Two candidates I know landed jobs at a leading agency by holding the website domain names that the top directors wanted to ransom, in return for a meeting with them. And while I wouldn't advocate attempting the same stunt, it proves that coming up with an innovative way to get in front of a company really works.
Set up job alerts and email past contacts you made while interning at events or conferences. Let them know you've recently graduated and ask if they know of any great roles going.
Nail the interview
Write a portfolio script. Communication in an interview is key. Employers don't just want to see your portfolio; they want to understand the thinking behind the work. A top tip is to draft a script explaining each project ahead of time. It will take the pressure off in the interview.
Be passionate. Be humble. Something I hear time and time again from companies is that they see lots of great design graduates, but not that many great people. Companies are looking for designers that will work well in their organisation.
An employer may see as many as eight people in a day while interviewing, so all too often one can become indistinguishable from the next. Leaving behind a calling card is a great way to refresh an interviewer's mind when they come to reviewing candidates; be it a business card or a piece of your work.
When you get home after the interview, drop the person who conducted it a note to say how lovely it was to meet them. It's a nice touch that shows you're not only passionate about the role, but also efficient and professional.
Remember to follow your heart
As corny as this heading is, it's one of the best pieces of advice we can share. Harry Pearce, partner at design company Pentagram, sums this idea up perfectly: "Get close to things that you care about, don't just take a job for the sake of it – wait."
[Source:- Gurdian]