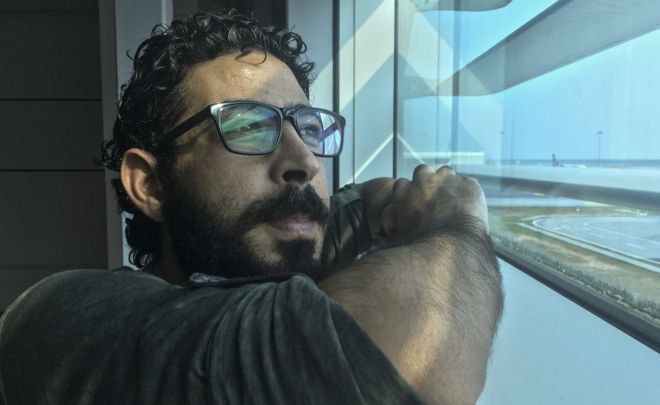 A Syrian man who spent nearly seven months living in a Malaysian airport has been removed and placed in police custody, officials say.
Hassan al-Kontar's situation made headlines earlier this year after it emerged that he had been living in Kuala Lumpur International Airport.
He had left Syria to avoid mandatory military service and when war broke out, refused to go home.
He had been seeking asylum in a third country.
But a spokesperson told the BBC on Tuesday that Mr Kontar was "no longer" in the terminal.
alaysia's immigration chief confirmed this, telling local media that authorities were "working together with Royal Malaysia Police".
"Passengers at the boarding area are supposed to get on their flights but this man did not do so. He is situated in a forbidden zone and we had to take the necessary action," said Mustafar Ali.
He added that the Syrian national would be "referred to the immigration department" after police were finished with their questioning.
"We will then communicate with the Syrian embassy to facilitate deportation to his home country."
The Syrian man 'stranded at a Malaysian airport'
The story of Syria's civil war
What do Syrian refugees want?
No further details have been given and it remains unclear what may have led to Mr al-Kontar's removal and arrest.
His current whereabouts are not known. Attempts to reach him on WhatsApp were unsuccessful.
Life in legal limbo
Mr al-Kontar had been working in insurance in the United Arab Emirates when war broke out in Syria in 2011.
He couldn't renew his passport because he had not completed military service at home, but he didn't want to return, fearing he would be arrested or made to join the military.