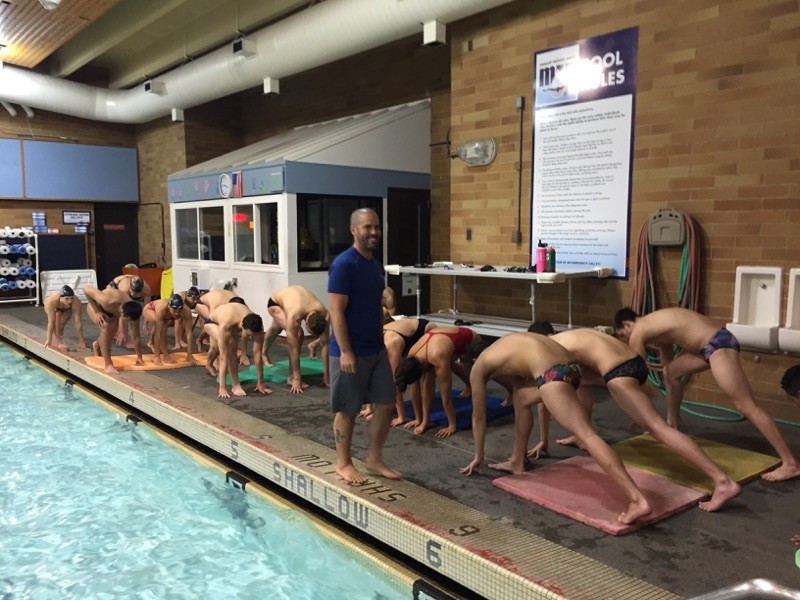 Swimming Specific Yoga is now open for business! Their online yoga classes and courses designed for swimmers can be found at:
www.swimmingspecificyoga.com
The online classes and information on the website will assist swimmers of all levels to develop physical and mental characteristics that lead to success in the water.
Jeff Grace incorporated yoga into the training programs of several swimmers he coached during his 20-year swim-coaching career. After implementing yoga he saw incredible results in both the athletes performance and their wellness.
Since becoming a 500-hour certified yoga teacher and therapist he has worked with 100s of swimmers. Individuals from the age of seven to Olympic athletes have benefited from his unique approach to the ancient practice.
"THE SWIMMERS HAVE ENJOYED THE APPROACH AND ORIENTATION THAT JEFF BRINGS TO EVERY CLASS. I FEEL THEY ARE MORE FLEXIBLE, MORE AWARE OF THEIR BODIES AND ABLE TO CONTROL THEIR THOUGHTS MUCH BETTER."

TOM JOHNSON, 11-TIME CANADIAN OLYMPIC SWIM TEAM COACH
The Swimming Specific Yoga website shares this approach with the swimming world. There are currently nine 45 minute classes, a fundamentals course and detailed database of poses on the site. All of these can be accessed free of charge until August 31, 2017 when you sign-up for our newsletter.
Starting in September two different Swimming Specific Yoga practices will be published each week. Access to these practices can be purchased individually or as part of a monthly subscription. Monthly subscriptions will allow users to gain access to the class database, Swimming Specific Yoga courses and our detailed pose database.
Team packages will also be available. Team programs are designed in co-operation with individual coaches to ensure the yoga practices compliment the athletes core training plan.
Source:-swimswam