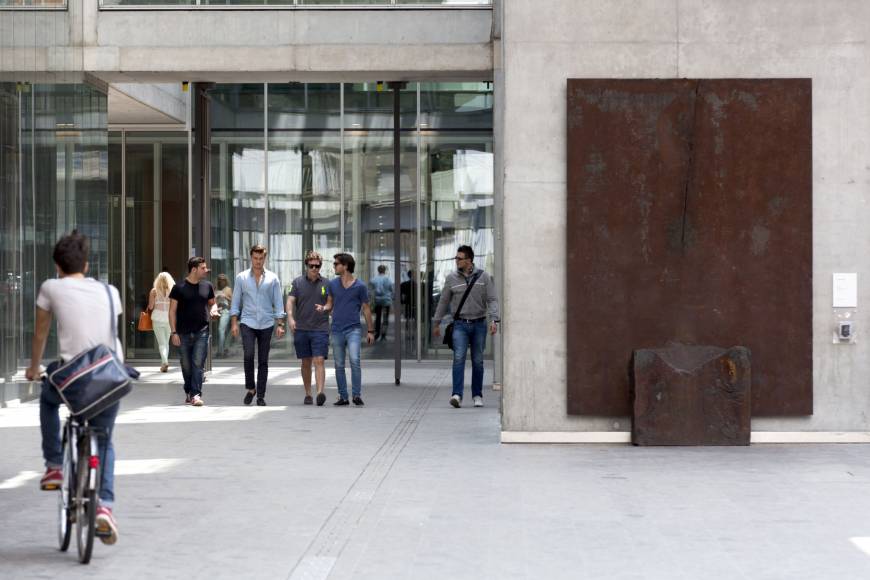 Over the past few years, I have penned a number of articles examining schools outside Japan as possible destinations for higher education.
In my first piece, I presented the results of a survey of graduates matriculating to overseas universities from high schools across Japan, giving particular attention to the costs involved. In a following article, I used a recent study by a Stanford University student to examine why students considering overseas study often decide to stay in Japan instead.
I then conducted a critical review of the Yanai Tadashi scholarship, a grand source of funding made available only to those matriculating to America's most selective schools. And afterward, I responded to a reader's suggestion to examine Canada as a possible destination for higher education.
Shortly afterward, I was contacted by Gavin Williams, Kumon Kokusai Gakuen's overseas university counselor, who kindly shared his thoughts about a number of "good value" schools in continental Europe offering programs in English, posing the question, "Why not Europe?"
A continent of pros and cons
Before we take a closer look at a handful of universities, let's skip to the all-important bottom line: The annual cost for each of the four schools featured below is similar to the cost for international students matriculating to Canada, yet somewhat lower than the sticker prices at many U.S. universities. (For the details, see the bottom of each section.)
However, one key factor should be considered: Most students complete degree programs at these European schools in three years — i.e., one year less than is common in Canada and the U.S. — so the total cost of undergraduate programs at these European schools could end up being significantly less.
Now, what are the concerns that a student should consider before selecting these European schools as possible destinations?
First, you need to have a fairly good idea of where your passion lies and the field of study you intend to pursue. If you are looking for a liberal arts experience that will allow you a few years to explore a wide variety of interests in various fields of study, or an open curriculum like that found at Brown University permitting you to craft your own major, the European schools below may not be for you.
Second, because English-taught degrees are relatively new throughout much of Europe, there are not many senpai (seniors) to provide advice, guidance and assistance. You will most likely end up being the future senpai for others. If requested, many of these universities will make an attempt to put you in touch with Japanese graduates, though, but those will often be graduates from master's programs.
Third, life at these schools often requires use of a third language — e.g., when out on the town in Milan or Madrid. Some might welcome this adventure and the prospect of acquiring another language or two; others may shy away from the added dissonance.
One issue that we have not addressed in any of the previous articles concerns job prospects in the country of study after graduation. If you graduate from a U.S. university and desire to work in the U.S., for example, getting a visa to do so for more than a year can be challenging unless you have STEM (science, technology, engineering or math) expertise or you marry a U.S. national. Canada is more welcoming. In fact, according to Statistics Canada, 32 percent of international students starting bachelor's degrees in Canada become permanent residents within 10 years of entering university.
Veronica Sullo of Milan-based Bocconi University was quick to point out that work visas for non-EU/EEA nationals from Bocconi should not be a problem in the business sector, but she added, "The majority of international or multinational companies located in Italy may require candidates to be fluent in Italian in order to be hired permanently."
The Careers Department at Madrid's IE University offered the following: "After completing their studies, there are various ways how non-EU graduates could stay in Spain, should they wish to. Options include applying for a high-skilled qualified visa (open to students graduating from top schools, such as IE)."
Non-EU/EEA nationals matriculating from German universities are eligible for residence permits that allow them to reside in the country for 18 months while seeking employment. And once a job contract is secured, those individuals become eligible for an EU Blue Card, which enables the holder to live and work anywhere in the EU.
International graduates of Dutch universities can similarly apply for an "orientation year" that will allow them to stay in the Netherlands and look for a job for up to a year from the date of graduation. And if a job is found and salary benchmarks met, a Dutch work visa can be acquired. A year later, an application for an EU Blue Card can be submitted.
For the family of today, university education is often something of a business choice in which costs are weighed against benefits. And with a confluence of quality, cultural diversity and value, Europe might be the right decision for some Japanese students.
And we haven't even mentioned lifestyle. On that note, Risa Hasegawa, a University of Tokyo undergraduate currently doing a year at Leiden University in the Netherlands as an exchange student, had this to say:
"Life here is relaxing and enjoyable. People don't focus too much on work; they do what they have to do and, after that, people enjoy their life. They spend their free time with people they love or doing things they like to do. It could be traveling, camping, drinking on a boat, reading a book or just lying in the grass on a sunny day. I learned what it means to live happily in Europe."
With a little imagination and planning, this could be you. Why not indeed.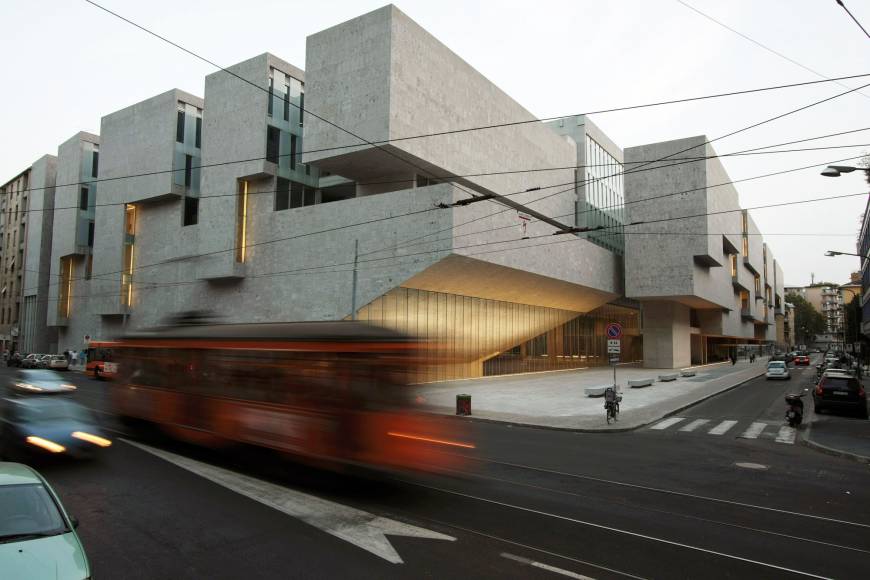 Bocconi University
For students looking to pursue careers in economics, management or finance, Williams recommends Bocconi University in Milan, a renowned business school where undergraduate programs can generally can be completed in three years. For those desiring an additional year of study, Bocconi also offers a new and very alluring four-year World Bachelor in Business degree. In this program, students spend their first year at the University of Southern California, their second at Hong Kong University of Science and Technology, their third at Bocconi and their fourth at a partner school of their choice — completing their studies with experience on three continents and perhaps command of several languages to boot.
"We are looking for responsible, independent students who are ready to leave their comfort zone," Veronica Sullo of Bocconi's Recruitment Office says. "Bocconi students like to be challenged, to learn and interact with different cultures."
The bachelor of science degrees in business and management are of particular note, and the QS University Rankings of this area of study regularly include Bocconi in the top 10 worldwide. Bocconi also offers exchange and double-degree programs with 270 universities worldwide, including Waseda and Keio. And 85 percent of Bocconi students pursue a master's degree immediately after graduating, often moving on to other schools in Europe, such as the London Business School.
Bocconi University, Milan: 14,000 students; 7,600 undergraduates; 38 percent of students in classes taught in English are international; estimated annual cost €25,358 (¥3.3 million) Admissions: SAT (over 1270 (suggested)), ACT (over 30) or Bocconi's own test delivered in Milan and Shanghai at fixed dates three times a year; IELTS 6.5 or TOEFL 89
IE University
IE University began operating in 2009, building on the success of one of Europe's top business schools. IE has two campuses — one in the historic city of Segovia, a UNESCO World Heritage site 25 minutes from Madrid, and the other in the heart of Madrid's business district. The school also has a very diverse student population, and the campus is growing. In fact, an impressive 35-story rectangular tower is set to open in 2020 and add to IE's technology-based, sustainable urban campus model. Williams would recommend IE to students seeking a broader spectrum of career options, including business administration, international relations, architectural studies and law (with both European and U.S. tracks).
Kaoru Inoue, director of IE's Tokyo office, says, "We are looking for open-minded Japanese students who are willing to learn from one another, dare to be different, and embrace change as a form of growth and innovation to make the world and society a better place."
With a focus on diversity, innovation and interaction, her message for Japanese students is: "Learning from international faculty and working on a lot of practical group projects with your classmates from all over the world will enable you to be ready to start a career, doing what you really love, no matter where it is on the globe."
IE University, Madrid: 2,900 students (67 percent of which are international); estimated annual cost €35,504 (¥4.6 million) Admissions: SAT (minimum 1,200), ACT (min. 24), LNAT (min. 22) or IE University admissions test at local office in Tokyo; Skype interview; no TOEFL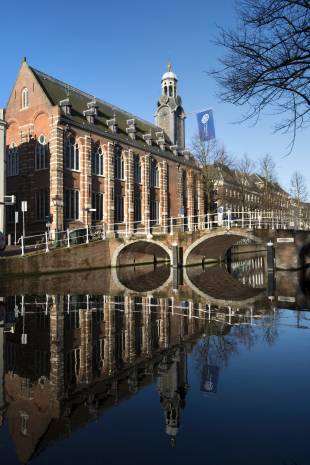 Leiden University
For an even wider range of options, students might look farther north to Leiden in Holland. Founded in 1575 by William of Silent, the Prince of Orange, Leiden is the oldest university in the Netherlands. The school offers 12 English-taught bachelor's programs — including political science, South and Southeast Asian studies, linguistics and Dutch studies — and also has an exciting liberal arts and sciences program at The Hague, proudly known as the international city of peace and justice. In fact, in the Times Higher Education 2018 rankings, Leiden was ranked 25th worldwide in the field of arts and humanities.
The Times ranking puts Leiden's international student percentage at 12 percent, but according to Carolyn Barr, the school's international relations officer, the range of overseas students in the English-taught bachelor's programs generally falls between 30 and 80 percent. She also notes that the majority of students choose to pursue a master's program, some staying on at Leiden and others moving elsewhere. Of Japanese candidates, she says, "We are looking for motivated, academically excellent students who value making and sharing their own opinions, doing research and contributing to the international flavor of Leiden University."
Leiden University, Leiden, Netherlands: 28,000 students (of which 12 percent are international); estimated annual cost: €22,600 (¥2.9 million) Admissions: Varies according to high school diploma (e.g., IB, etc.), but good GPA generally required; TOEFL iBT 90, IELTS 6.5 or Cambridge CAE grade C
Carl Benz School at the KIT
Located in the south of Germany within a lively science, research and high-tech hub, the Carl Benz School at the Karlsruhe Institute of Technology would be perfect for a future mechanical engineer with excellent high school grades in math and physics. The three-year program includes a 12-week industrial internship — possibly at nearby Daimler, Siemens or Bosch — and often leads to careers in design, production, logistics and product management.
In fact, the specialized nature of the courses on offer, the reputation of the school and its strong industry network position KIT as a leader in graduate employability (ranked No. 30 worldwide in the 2018 QS University Rankings). Williams mentioned that a number of Kumon Kokusai graduates have attended KIT and gone on to careers in traditional engineering and IT.
Carl Benz School at the Karlsruhe Institute of Technology, Karlsruhe, Germany: Up to 150 students (90 percent international); estimated annual cost €23,055 (¥3 million) Admissions: TOEIC 880 or TOEFL iBT 88, new SAT 1,200
Other options
There are plenty of opportunities in other areas, and many colleges afford a unique entry point to their corresponding professional spheres.
The six-year International Medical Doctor Program at Vita-Salute San Raffaele University in Italy has been designed "to foster a new kind of doctor" and could lead to a career in medicine without the eye-watering costs often involved.
Ecole hoteliere de Lausanne is a hospitality management school in Switzerland and stands among the best in the world, with alumni dignifying five-star hotels and resorts in every corner of the globe.
source:-japantimes