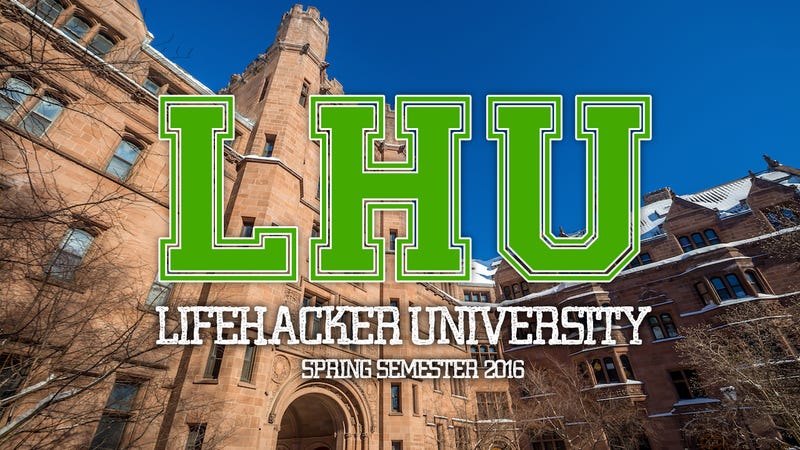 Your education doesn't have to stop once you leave school. We've put together a curriculum of some of the best free online classes available on the web this fall for the latest term of Lifehacker U, our regularly-updating guide to improving your life with free, online college-level classes. Let's get started.
Orientation: What Is Lifehacker U?
Whether you're headed to college for the first time or you're back in classes after a relaxing summer vacation, or long out of school and interested in learning something new, now's the time to turn it on and amp up your skills with some interesting and informative classes and seminars. Anyone with a little time and a passion for self-growth can audit, read, and "enroll" in these courses for their own personal benefit. Schools like Yale University, MIT, Stanford, the University of California at Berkeley, and many more are all offering free online classes that you can audit and participate in from the comfort of your office chair, couch, or computing chair-of-choice.
If you'll remember from our Fall 2015 semester, some of these classes are available year-round, but many of them are only available during the a specific term or semester, and because we're all about helping you improve your life at Lifehacker, we put together a list of courses available this summer that will inspire you, challenge you, open the door to something new, and give you the tools to improve your life. Grab your pen and paper and make sure your battery is charged—class is in session!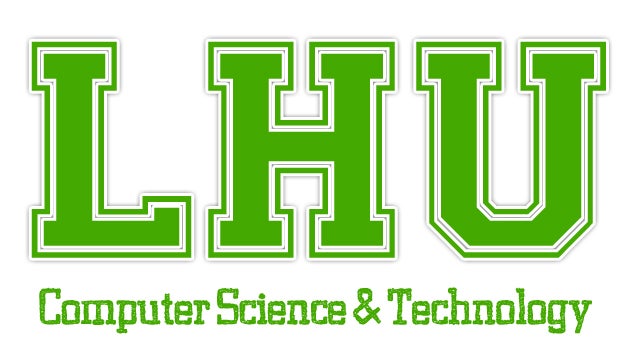 Computer Science and Technology
MIT – Introduction to Computer Science and Programming Using Python- Professors Eric Grimson, John Guttag, and Ana Bell – This course is about to begin, and is the first of a two-part sequence that will teach you the basics of learning to code, even if you have no prior experience with computer science. You'll learn Python, our favorite language for first-time learners, as well as get a grasp of the basics of computer science, how programming works, how to debug and analyze your code, and more. Be ready though—the instructors say that while the course focuses on breadth and not depth, it's no walk in the park and the exercises will be challenging.
Stanford University – Computer Science 101 – Professor Nick Parlante – This self-paced course may be a little old, but it's still one of the best broad introductions to computer science available for you to take in your free time. This course is less about learning a specific language as it is learning how computers work, the nature of computers and code, what computers can and can't do, how computers "think," how they interpret code, and some basics about computer security and data security. All in all, if you're looking for one course to teach you all of the basics, this is it.
University of California, San Diego – Object Oriented Programming in Java – Professors Mia Minnes, Leo Porter, and Christine Alvarado – Java is another of our favorite languages for first-time learners, not because it's particularly well suited to newbies, but because it's a language so heavily used in today's technologies. You may want a bit more of a background in computer science and computer programming for this course, but once you take it, you'll come out the other side with valuable skills to help you build for web, embedded, and desktop technologies. You'll learn to break up large projects into functional groups, analyze your own code, and finally, build a tool to analyze real-world social data.
The Hong Kong University of Science and Technology – HTML, CSS, and JavaScript – Professor David Rossiter – Stepping back a moment, some of the most basic technologies that power the web are HTML, CSS, and of course, JavaScript. If you plan to build web sites, webapps, or really just want to be aware of and understand how the web works, you need an understanding of those technologies. This course can give it to you. This one's a shorter three-week course (mostly because its one of six courses in a "full stack" series), and you'll spend a week crunching on each of the three big technologies here. You'll learn the basics, do some exercises, and retain just enough to learn more at your leisure and then move on to the next, while understanding how they're all connected.
Code School – Try Objective-C – Professor Eric Allam– If you're interested in iOS development, Objective-C is one of the languages that gives you the most bang for the buck. This course serves as a solid introduction to it, and will help you build a solid foundation in Objective-C through playing simple games and themed exercises. You'll start by learning how to create and log common objects, send and receive messages, and eventually learn to create your own classes and put everything together. Best of all, the whole course is a game, and it's fun.
Microsoft – Introduction to Cloud Computing – Professor Rob Linsky –"Cloud" computing is the backbone of most connected technologies today, but if you still have no idea what "the cloud" really is, this course from Microsoft can teach you. Of course, it'll come in the context of development and computer science, and you'll focus largely on Microsoft Azure as a cloud computing platform (although other services are far more widely used,) but it's still a good primer to the topic, and a great way to get started if you are interested in cloud-based development.
Code School – Discover Drive – Professor Gregg Pollack – By "Drive," we mean Google Drive here! In this course you'll get familiar with Google Drive's API, and learn to build plug-ins and other applications that can make use of Drive's tools. Over the course of the project you'll build a number of tools that make saving information to and organizing data in Google Drive easier, like a "Save to Drive" button of your very own, a simple widget for uploading and selecting files, and more. By the end of the course you'll have an array of tools to help you upload, organize, delete, and manage files in Google Drive (specifically photos,) as well as learn how to build push notifications for modified or new files along the way.
University of California, Irvine – Interfacing with the Raspberry Pi – Professor Ian Harris – If you've been reading Lifehacker at all, you know we love the Raspberry Pi, and you should too! It's a tiny, affordable computer that can do some remarkably powerful things, and its only real limits are what you can dream up to do with it. This course will help you make the most of your Pi, or take your existing Pi skills to the next level. You'll learn how to connect your Pi to external sensors, like GPS, motors, LCDs, orientation sensors and accelerometers, and more, and how to use the Pi to manage them all, capture data, and do very interesting things—and to build your own connected devices and sensors.
The Open University – Introduction to Cyber Security – Visiting Professor Cory Doctorow – Stepping back a bit, some of the most important things you need to learn to navigate the internet are the basics of security, and this course serves as a good primer for people who already think they know it all and for newbies who aren't sure why encryption matters or personal information is valuable. Cory Doctorow himself leads this course as a visiting professor at the Open University, and will walk you through why it's important to protect your and fight for internet privacy, explain the value your data has to others, how you can protect yourself from threats on the web, and of course, remind you how important all of these things are now that most of us live so much of our lives connected, and on the internet.
---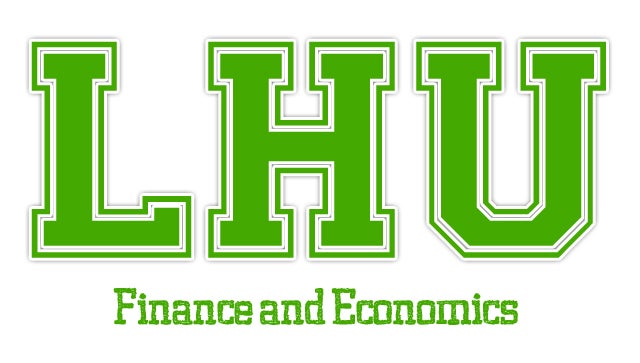 Finance and Economics
University of Michigan- Principles of Valuation: The Time Value of Money – Professor Gautam Kaul – This course is actually the first in a series about finance, but it teaches a very important lesson—time is money, and that time can be quantified. When you're saving money by doing something that takes time, you should consider the value of that time as a factor of the money you're saving. This is actually a very important principle in finance, especially personal finance, and one that's often overlooked. This course tries to drive that point home in terms of personal choices, and helps you understand how the time value of money plays a role in your own finances.
University of Leeds – The Importance of Money in Business – Professors Peter Moizer and Alice Shepherd – We all know that money is important in business, but this course gives you examples and lessons learned by professionals running their own businesses and working in large companies to explain how important cash flow is to companies both starting up and well-established. You'll learn all about how companies manage and organize money, gain the financial skills required to demonstrate basic corporate finance understanding to employers, appreciate the impact of cash flow on a business, and most importantly, be able to translate that into your own finances.
University of California Irvine – Finance for Non-Financial Professionals- Professor David Standen, MBA – Regardless of your role at work, you may have decisions to make that have a financial impact. Alternatively, maybe you're just not involved with the money at your job but you'd like to understand how it all moves better than you do. This course can help you understand the basics of finance—specifically finance for organizations and businesses—without getting into all of the detail and nitty-gritty that's necessary for those people who work with it every day. By the end of the course though, you will sympathize with them better, and understand what their jobs entail.
SOAS University of London – Understanding Public Financial Management: How Is Your Money Spent? – Professor Alberto Asquer – How do governments make use of tax dollars collected from the public? Everyone has an opinion on how they should be used, but how many people know how they're actually used, beyond the departments and services they go to, in general? This course may have a bit of a UK/EU thrust to it, but by the end you'll understand the mechanisms of taxation and monetary collection through natural resources and other resources by public agencies and organizations, how those financial resources are divvied up between competing agencies and organizations, how the public sector reports those financial decisions to the public, and of course, where all the money actually ends up.
---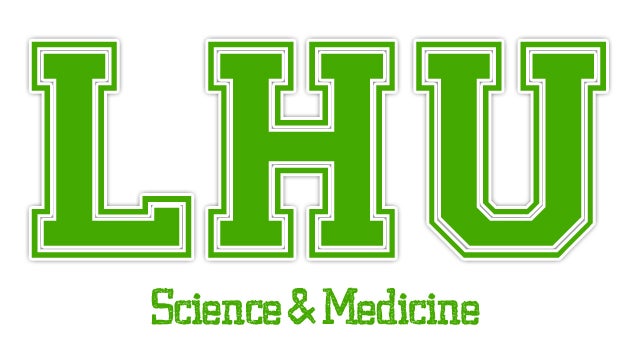 Science and Medicine
University of Glasgow- Cancer in the 21st Century: The Genomic Revolution – Cancer impacts most people at some point in their lives, whether it's because we're diagnosed with it, or because someone close to us is. This course examines cancer research, how far we've come in recent years, and breakthroughs on the horizon that researchers are eagerly working on right now. You'll learn about potential treatments being tested in clinical trials right now, get a better appreciation for exactly how difficult a beast cancer is to truly tame from a medical perspective, and hear from patients and caretakers on the topic.
The American Museum of Natural History – The Dynamic Earth – Professors Edmond Mathez, PhD and Ro Kinzler, PhD – This course is aimed at educators, but anyone who has an interest in natural history and the ever-changing face (and innards) of our planet can learn a lot from it. You'll study the formation of the Earth, how the atmosphere formed, how it's changed over the eons, how plate tectonics give us everything from the continents we recognize on a map to earthquakes that can topple cities, and of course, how we know any and all of this—using scientific tools like carbon dating, rock reading, and more.
University of Liverpool – Energy: Thermodynamics in Everyday Life – Professor Eann Patterson – The laws of thermodynamics are drilled into every science student's mind at some point, but what often isn't communicated is exactly how present thermodynamics is in every aspect of life. If an activity takes energy and does something with it, or converts fuel to energy, thermodynamics is involved, and this course will break down how that all works. You'll explore modern day challenges of energy consumption and storage on a global scale, gain perspective on the sustainability debate, and come away with a real understanding of how energy production—and consumption—actually work.
The University of British Columbia – Climate Change: The Science – Professor Sara E Harris – Climate change is real, important, and worth discussing as well as learning about. This course will give you the tools to understand the science behind climate change, to discuss it with others intelligently, and to evaulate scientific evidence of climate change you may come across. You'll also learn about Earth's possible climate futures, what's happening around the world right now that may give us a glimpse into things to come, and what governments around the world are doing to curb climate change's most nasty effects.
The Open University – Basic Science: Understanding Experiments – Professor Hazel Rymer– Experimentation and testing is central to science, and understanding how experiments are conducted, how they're constructed, and how results are obtained and documented is critical to understanding how science is done. This hands-on course will help you understand experimentation by performing your own, like extracting DNA from fruits and vegetables, watching osmosis in action, and baking a potato. That's right, a potato.
Karolinska Institutet – Behavioral Medicine: A Key to Better Health – Professors Anne H Berman and Sakari Suominen– Behavioral medicine, or the science of changing our behavior to lead to healthier outcomes, is central to addressing many of society's biggest current medical and health-related problems. But why is such a field necessary in the first place, and why do people tend to act against their own best interests so often? This course will examine those questions, walk you through research into behavioral medicine that's showing positive outcomes right now, and how those lessons can be applied to your own individual health, or societal health concepts in general.
University of Reading – Heart Health: A Beginner's Guide to Cardiovascular Disease – Professor Natasha Barrett – Your heart is such an important muscle, and it never rests, never stops, never gives up—until the day it does, of course, and ideally most of us would like to prolong that as long as possible. This course walks through the broad topic of heart health, heart disease—one of our biggest killers, and how cardiovascular disease creeps up, can be avoided, and frontiers of medicine designed to treat it. First, of course, you'll study the heart in detail, and get a better appreciation for that fist-sized muscle that keeps you alive and kicking.
Australian National University – Astrophysics: The Violent Universe – Professors Brian Schmidt and Paul Francis – Space can be a very empty and cold place, but it can also be an extremely eventful, violent, and energetic one, depending on where you are. This course will examine some of those more exciting aspects of astrophysics, like black holes that warp the fabric of space and time, white dwarf and neutron stars that challenge our understanding of physics, novae and supernovae that can be seen billions of miles away, and more.
The Open University – The Science of Nutrition – Professor Audrey Brown– Food may be art, but cooking is chemistry, and nutrition is most certainly a science. It's not a simple one though, and there's a lot that goes into it—which is what this course aims to introduce you to. This course uses biology, chemistry, and physics to give you a science-backed understanding of how the body works, absorbs nutrients, how people in different cultures and parts of the world acclimate to their available nutrients and foods, and you'll even have the opportunity to conduct some experiments to better understand digestion and how enzymes work.
University of Colorado Boulder – Gut Check: Exploring Your Microbiome- Professors Rob Knight, Dr Jessica Metcalf, and Dr Katherine Amato – You've probably heard all about how in some ways, we're essentially a walking container for the massive ecosystem that lives symbiotically in our guts. Tons of bacteria live inside us that help us digest and process food, retain or lose weight, and keep us healthy. But what's so special about them? How did they get there, and why are they so important? This course will answer all of those questions, and help you develop the tools to keep your gut buddies happy and healthy—and by proxy, keep yourself happy and healthy.
University of Cape Town – Understanding Clinical Studies: Behind the Statistics – Professor Dr Juan H Klopper – Media publications, food and nutrition companies, and Facebook users alike love to throw around phrases like "studies show," and sometimes even link to studies they think support their argument. Sometimes they do—sometimes they have no idea what they're linking beyond a study title. This course will help you understand how clinical research is conducted, how you can interpret the results section of a study to see what conclusions it actually draws, how different studies are conducted and how their results are documented and reported, and of course, how to conduct your own research into a topic and come away with useful sources to back up your positions.
---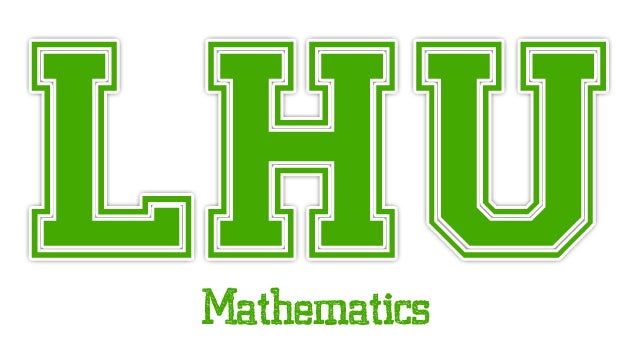 Mathematics
Loughborough University – Numeracy Skills for Employability and the Workplace – Professors Janette Matthews and Tony Croft – While many math courses focus on teaching specific skills, like algebra or calculus, this course is a bit more general, focused on helping you brush up on the basic mathematics skills you'll need for the workplace. Perhaps most importantly, the course will help you build your math confidence, and dispel the notion that you "just can't do math." You'll walk through exercises that will improve your math skills from top to bottom, including understanding numerical data, interpreting statistics, and the elements of finance.
Saskatchewan Polytechnic – Applied Trade Mathematics – Professor Dalton Mervoid – In the same vein as the workplace math course, this course is even a little more entry-level, helping you brush up on (or master) your skills in basic mathematics. If you feel like you'd love to pick up math but want a more adult-focused course for beginners, this is the class for you. You'll cover topics like arithmetic, fractions, decimals, percentages, and more, all in an easy-to-follow and informative format.
Kyoto University – Fun with Prime Numbers: The Mysterious World of Mathematics – Professor Tetsushi Ito – If the course title didn't give it away, this course is all about prime numbers, and how incredible they are. Think about it—they're unlike any other number, and truly unique, and not common at all. In this course you'll study the laws of prime numbers, problems and frontiers of mathematical research around prime numbers, and even recent progress made in the field, which mathematicians have been eagerly studying for years.
Princeton University – Algorithms, Part I – Professors Kevin Wayne and Robert Sedgewick – Part computer science, part data science, and all math, algorithms are necessary understanding if you want to familiarize yourself with how mathematical and automated systems operate, learn, and act. You may need some computer science background for this one (specifically Java), but by the end you'll understand the relationship between math and computer science extremely well.
---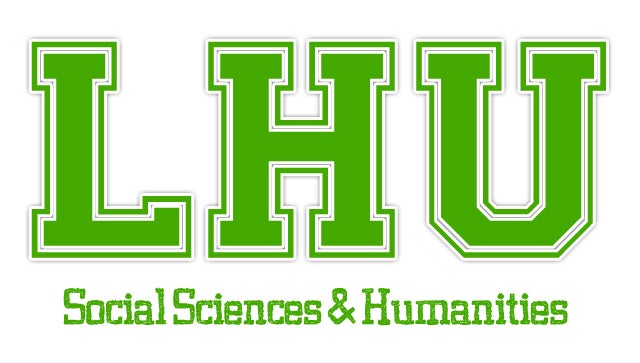 Social Sciences, Classics, and Humanities
Delft University of Technology – Framing: How Politicians Debate – Professors Hans de Bruijn and Jet Pagnier– In this season of endless political debates and controversy in the media about what one politician is saying, especially about another, it helps to get a better understanding of why politicians use the language and speaking techniques that they so often resort to—namely, it's all about "framing," or stating the question or issue in a way that gives them a favorable opportunity to respond or state beliefs or positions that make them look good. It may sound simple, but it's more difficult—and prevalent—than you might think, and this course will help take the wool from your eyes.
Kyoto University – Culture of Services: New Perspective on Customer Relations – Professors Yutaka Yamauchi and Nao Sato – The customer is "always right," right? Of course not—but how did society get to a place where the people who perform customer service were looked down upon? In other cultures and countries, service personnel have different standards of behavior, and in many histories service personnel used to be roles and positions to look up to, apprentice for, and achieve with honors. This course will explore those topics, as well as the history and development of good customer service and relation systems today, and how customer service research is performed.
Stanford University – American Prophet: The Inner Life and Global Vision of Dr. Martin Luther King, Jr – Professor Dr. Clayborne Carson– A course about the inner life and thoughts of Dr King, American Prophet focuses on the man that Dr. King was, completely, and the vision that he had for a better future. The course will examine high and low points in his life, what he was really thinking and feeling during some of those most famous moments in civil rights history, how he even became a civil rights leader in the first place, and how confident he really was that his methods would work. You'll study historical documents and personal experiences of people who lived through those moments with him, and by the end of the course you'll have a better appreciation for the person Dr. King was, not just the civil rights icon and pioneer he was as well.
University of Virginia – Tibetan Buddhist Meditation and the Modern World: Lesser Vehicle – Professor David Francis Germano and Kurtis R Schaeffer – Meditation can play a hugely beneficial role in our lives, but where did the practice come from, and when researchers and neuroscientists study it, who are they studying? This course examines the many types of meditation out there, their philosophical underpinnings and methodologies, and tries to tease out the common western oversimplification of "buddhist meditation" that we see all too often in media.
University of Pennsylvania – Ancient Philosphy: Plato and His Predecessors – Professor Susan Sauvé Meyer – This course is a primer to philosophy, as in, the real basics. What is philosphy? How did this method of analyzing the way we think and rationalize come to pass? Who were some of the pioneers of this method of rationalization, and how did they see the world? What can we learn from them? Yup, you guessed it – this course will tackle all of those questions in detail, and guide you through some of the works of Plato and Aristotle, but their predecessors like Parmenides of Elea, Thales, Anaximander, and Anaximines, and more.
Stanford University – International Women's Health and Human Rights – Professors Anne Firth Murray and Kevin Hsu – This course will give you an overview of women's health and human rights issues around the globe, from access to medical and reproductive care, discrimination, poverty, human trafficking and more. The course will touch on economic, social, and political factors in third-world and first-world nations alike, and the issues all of those countries struggle to—or must struggle to—solve, from HIV/Aids, many nations' preference for sons, violence against women, aging, and education. The course will also hinge heavily on lived experiences and discussions.
The University of Hong Kong – Making Sense of the News – Professors Masato Kajimoto and Anne Kruger– Today's 24/7 news cycle makes it difficult to follow the news, follow stories all the way through, and of course, distinguish news from opinion and editorializing. This course will help you get the skills required to tell one from the other, know what you're looking at and how to interpret it accordingly, and apply your critical thinking skills to everything you read. You'll also learn how to put what you read into context, and how to avoid relying too heavily on any one perspective or outlet for all of your information about a given story or trend.
University of Pennsylvania – Greek and Roman Mythology – Professor Peter Struck – Fewer belief systems have been as widely studied and used as literary devices as greek and roman mythologies, and it doesn't hurt that the roman mythologies were based on the greek ones. This course will introduce you to both, their similiarities and differences, and help you see the world—and the cosmos—through the eyes of the people living in that time. You'll understand and read some of those great stories and myths, and get a better understanding of why they're stuck with us for so long over the years.
South China University of Technology – Chinese Language and Culture – Professor Liu Cheng-China is a country that dominates news headlines when it comes to international politics and foreign affairs, but how much do you actually know about the nation, and its history? Chinese culture and history is rich and deep and ancient, and this course will help you explore that history, its mind-boggling depth, and more. You'll study the cultural significance of China's various regions, ethnicities, and peoples, gain a familiarity with the Chinese language—both written and spoken, and even explore authentic Chinese cuisines. By the end of the course, you'll even be able to understand the basics of Chinese characters, and have an appreciation for things like Chinese opera, architecture, and food.
---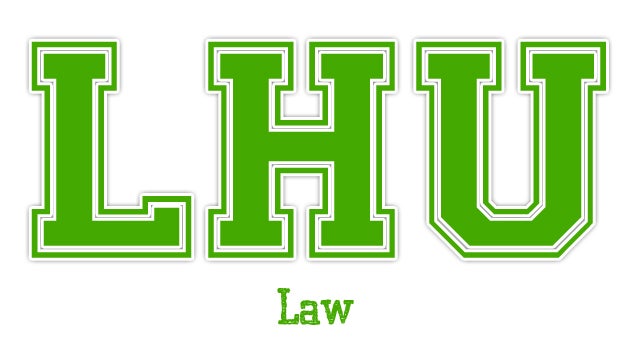 Law
University of Pennsylvania – An Introduction to American Law – Professors Anita Allen, Shyam Balganesh, Stephen Morse, Edward Rock, Theodore Ruger, Tess Wilkinson-Ryan, and Tobias Barrington Wolff –How well do you understand the law in the United States? This course will give you a crash course in various types of American law, including constitutional law, criminal law, civil procedure, contract law, and more. You'll start with tort law, move on to contract and property law, and move up from there in a whirlwind that will culminate with you having a better understanding of the legal system, and probably enough knowledge to better understand your rights.
Stanford University – Surveillance Law – Professor Jonathan Mayer – This popular course is back for another term! Study how intelligence agencies and law enforcement collect your data, analyze it to determine whether you're a threat, store it, and how—if ever—it's used against you. You'll also learn how the law can protect you from surveillance, and the basics of foreign surveillance as well. No previous legal background is necessary, either—you can come in with nothing and walk out with a great understanding of data security and internet surveillance— which you probably know is a very pressing issue.
Harvard University – Contract Law: From Trust to Promise to Contract –Professor Charles Fried – Understanding contracts is so important, but it's also incredibly complicated. You don't need to be a lawyer or hire one to dive into those pages of agreements you're signing your life away over, you just need a little understanding of what some of those terms mean and how these agreements came to be—not to mention who they're designed to protect. This course will help with that, starting with the basics of contract law, how these agreements became legally binding, and rounding out with some tips to help you better understand the legality of written agreements (and their limitations!)
Université Catholique de Louvain – International Human Rights – Professor Olivier de Schutter– What are "human rights," and what do countries and ambassadors mean when they accuse other nations of human rights abuses? This course will help you understand the concept of international human rights, what make up those "rights," and how loaded those terms can be, especially when used in international wars of words. At the same time, human rights are intensely important to protect, and you'll understand that as well by the end of the class—not to mention how difficult it really is to draft a basic international understanding and system of law that respects them all across any and all borders.
University of Pennsylvania- Intellectual Property Law and Policy – Part 1: IP and Patent Laws – Professor R. Polk Wagner– This course will walk you through how "intellectual property" works. It's the first part in a multi-part discussion on IP and patent laws, but you'll study how companies trademark and copyright designs, information, and products so others can't just copy them and go to market, why so many companies defend their intellectual property so fiercely, and whether or not it's possible to even get some of the patents we hear companies apply for all the time—and if they do, how they managed to do it.
---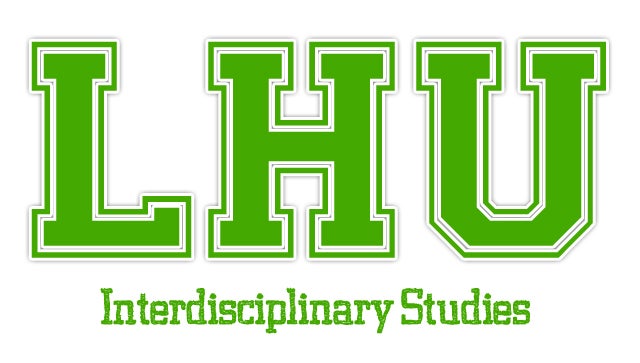 Cross-Disciplinary Courses and Seminars
Indian School of Business – A Life of Happiness and Fulfillment – Professor Dr. Rajagopal Raghunathan– This course will tackle one of life's biggest questions: How does one live a happy life? You'll study approaches from everyone from The Buddha to Aristotle and everyone geographically and temporally in between to see if there are any similarities in their approaches, and tips and takeaways you can use in your everyday life. Similarly, beyond the spiritual and philosophical, you'll study the data-driven search for happier people, with commentary from people like Dan Ariely, Ed Diener, and others, all of whom have studied and written a great deal on behavioral psychology, decision-making, and of course, how to be happier. By the end of the class you may even be happier yourself, but you'll definitely have an understanding of what both science and philosophy say you'll need to be happy.
The Open University – Smart Cities – Professors Lorraine Hudson and Gerd Kortuem – Even our cities are getting "smart." Cameras, sensors, and other connected technologies are on every street corner, and automated, intelligent systems make decisions about everything from when to change the lights from green to red to collecting air quality data for different neighborhoods. What does the future hold for our cities that are always watching and sensing everything going on in them? Who'll use that information, for what? This course aims to tackle some of those difficult topics, both from the concerned to the excited, and you'll hear from people innovating in these fields to the people processing the data themselves.
Stanford University – Adventures in Writing – This writing class is taught through a series of graphic novel-style lessons aimed to help get the creative juices flowing, help you write and write more often, and hone your writing skills, both creative and technical. You'll learn basics like how to identify active and passive voice, how to identify your purpose, audience, and context, and how to make compelling arguments in your writing. There's a huge team of writers and researchers behind this class, and it's a must-take for anyone writing either for fun or as a profession.
Duke University – Dog Emotion and Cognition – Professor Brian Hare– Dogs have a variety of ways to tell us how they're feeling and what they want, but this course goes deeper than that. You'll explore dog psychology—which no joke, is actively being researched, with great results. You'll perhaps better understand the evolutionary roots of your furry friend's behaviors, learn to tell what they're thinking and feeling, especially about us, and ideally, develop a better relationship with your dog.
National Film and Television School (UK) – Explore Animation – Professors Pete Fraser and Jon Wardle – From the world of 2D cel animations to stop motion to 3D CG, this course will walk you through the history of animation, show you how it's done, give you a better appreciation for the effort and work that goes into putting animated features together, and give you a good background if you're interested in exploring animation on your own. You'll learn from experienced animators who'll present their own work, talk to you about the works that inspire you (and inspired them), and help you get started with your own animation projects.
King's College London – The Internet of Things – Professor Mischa Dohler– The "internet of things" is a phrase that's been tossed around a lot, but what, beyond the basics, does it mean? This course will teach you, and show you what the future of always-connected, internet-capable everything means for your everyday life, from the awesome to the ridiculous. The course is aimed at people who are interested in the technology and getting into smart devices, so if that's you, you'll learn a lot—and you'll learn from someone already working in the industry.
University of Leicester- Behind the Scenes at the 21st Century Museum – Professors Suzanne MacLeod, Jocelyn Dodd, Richard Sandell, and Shiela Watson – Museums today are completely different than they used to be. Long gone are tons of boring displays and purely self-guided exercises and exploration, although exploration is still encouraged. Modern museums combine the new with the old, the relevant with the ancient, and walk you through their exhibits and lessons with modern technology. This course will take you behind the scenes of modern museums to see how they impact the world, how curators struggle to engage visitors, and encourage emotional and thoughtful reactions from the people who come to learn.
Hamilton – Jazz: The Music, The Stories, The Players – Professor Monk Rowe– If you're looking for a better appreciation of jazz, this course will help you get your bearings. You'll study what makes this uniquely American form of music so popular, and so influential elsewhere in the world, why people love it so much and its roots, and some of its most popular and prolific musicians. Whether you play an instrument or you're a casual listener, there's something for you here.
The University of Edinburgh – Sit Less, Get Active – Professors Danijela Gašević, MD, PhD, Graham Baker, PhD, Andrew Murray MBChB, FFSEM, FRCP(glas), MRCGP, PgC MSK USS, and Chris Oliver BSc, MB. BS, MD, FRCS (Eng, Ed, Tr & Orth), FRCP (Ed), DMI RCSEd, FFSTEd, Cert Med Ed. – It's no secret that sedentary lifestyles are killing us, but this course may be the kick in the pants you need to make being active part of your regular lifestyle and not just something you force yourself to do. Aimed at both everyday people and health professionals, the class is packed with exercises, activities, and more as you and everyone else in the course takes a journey to stop sitting so much and get some regular activity, even if it's a little. You'll also have the benefit of some highly qualified health professionals to talk to and learn from as you develop your own activity plans and put them into motion.
---
Extra Credit: How To Find Your Own Online Classes
The curriculum at Lifehacker U is rich and deep, but it may not reflect all of your areas of interests or expertise. If you're looking for more or more varied course material, here are some resources to help you find great, university-level online classes that you can take from the comfort of your desk, at any time of day.
Academic Earth curates an amazing list of video seminars and classes from some of the world's smartest minds, innovators, and leaders on a variety of topics including science, mathematics, politics, public policy, art, history, and more.
TED talks are well known for being thought provoking, interesting, intelligent, and in many cases, inspiring and informative. We've featured TED talks at Lifehacker before, and if you're looking for seminars on the web worth watching, TED is worth perusing.
edX is a collection of free courses from leading Universities like the University of California, Berkeley, MIT, and Harvard. There aren't many, but the ones offered are free, open to the public, and they rotate often.
Coursera has a broad selection of courses in-session or beginning shortly that you can take for fun or a certificate of completion that shows you've learned a new skill. Topics range from science and technology to social science and humanities, and they're all free.
Udacity offers a slimmer selection of courses, but the ones offered are not only often for-credit, but they're instructor led and geared towards specific goals, with skilled and talented instructors walking you through everything from building a startup to programming a robotic car.
Udemy is an online learning marketplace and resource that packs tons of free and paid courses in a wide variety of topics. Some are taught by amateurs and experts in their field, while others are backed by higher education institutions and taught by university professors. You'll learn everything from how to master Microsoft Excel to how to learn another language here.
FutureLearn offers regularly updating classes on topics like computer science and technology, history and humanities, political science, and culture from leading universities like the University of Birmingham, the University of Groningen, the University of Cape Town, and others.
Sliderule maintains a massive course database that's easy to browse and search from many of the other institutions listed here. They also offer their own skill paths and collections of courses designed to help you learn specific things and achieve your own learning goals, as well as their own hosted, mentor-led courses.
The Saylor Foundation offers a wide array of courses and entire course programs on topics from economics to political science and professional development. Interested in a crash course in mechanical engineering? The Saylor Foundation can help you with that.
Class Central aggregates some of the best courses available from open universities and programs around the web in an easy to sort and search format. Just search for what you want to learn, and if a course is available and starting soon, you'll find it.
Education-Portal.com has a list of universities offering free and for-credit online classes to students and the public at large.
CreativeLIVE features a number of interactive courses in business, photography, and self-improvement, many of which are free and available to listen in on at any time of day.
Open Culture's list of free online courses is broken down by subject matter and includes classes available on YouTube, iTunes U, and direct from the University or School's website.
The Open Courseware Consortium is a collection of colleges and universities that have all agreed to use a similar platform to offer seminars and full classes—complete with notes, memos, examinations, and other documentation free on the web. They also maintain a great list of member schools around the world, so you can visit universities anywhere in the world and take the online classes they make available.
The Khan Academy offers free YouTube-based video classes in math, science, technology, the humanities, and test preparation and study skills. If you're looking to augment your education or just take a couple video classes in your spare time, it's a great place to start and has a lot of interesting topics to offer.
The University of Reddit is a crowd-built set of classes and seminars by Reddit users who have expertise to share. Topics range from computer science and programming to paleontology, narrative poetry, and Latin. Individuals interested in teaching classes regularly post to the University of Reddit subthread to gauge interest in future courses and announce when new modules are available.
The Lifehacker Night School is our own set of tutorials and classes that help you out with deep and intricate subjects like becoming a better photographer, building your own computer, or getting to know your network, among others.
---
The beautiful thing about taking classes online is that you can pick and choose the classes you want to attend, skip lectures and come back to them later (in some cases – some classes require your regular attendance and participation!), and do examinations and quizzes on your own time. You can load up with as many classes as you choose, or take a light course load and come back to some of the classes you meant to take at another time that's more convenient for you.
With Lifehacker U, you're free to take as many or as few of these classes as you like, and we'll update this course guide every term with a fresh list of courses on new and interesting topics, some of which are only available during that academic term.
If you have online course resources or your university offers classes that are available for free online that you know would be a great fit for Lifehacker U, don't keep them to yourself! Send them in to us at[email protected] so we can include them in the next semester!
[Source:- Lifehacker]