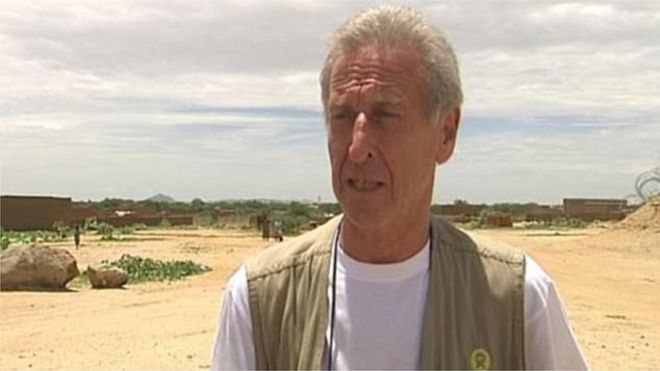 The former Oxfam director accused of hiring prostitutes while working in Haiti and Chad has denied paying for sex, but admitted some "mistakes".
In an open letter, Roland Van Hauwermeiren, 68, denied that a reception he hosted in Haiti was, as alleged, a sex party.
He said he had "intimate relations" with a woman in earthquake-stricken Haiti who was "not a prostitute".
The scandal has put Oxfam at risk of losing funding from the UK and the EU.
The UK charity commission has launched a statutory inquiry amid claims that the charity covered up the cases of sexual misconduct in Haiti.
The Haiti allegations
UK newspaper The Times has accused Mr Van Hauwermeiren of using prostitutes at a villa rented for him by Oxfam while he was in the country delivering aid after the 2010 earthquake.
A source described the events – which happened when he was director of mission – as sex parties. He left his post in 2011 amid an inquiry by Oxfam into claims of sexual misconduct by staff.
In an open letter to Belgian media (in Dutch), Mr Van Hauwermeiren said he had resigned for failing to control rumours about sex scandals involving Oxfam in Haiti and for "feeding the rumours" through his own relationship with a Haitian woman.
"In early 2011, I had to dismiss two internationals because of clear indications (no witnesses) of prostitutes who had been lured to their rooms…
"I was nicknamed 'the terminator' as I acted so severely in this case."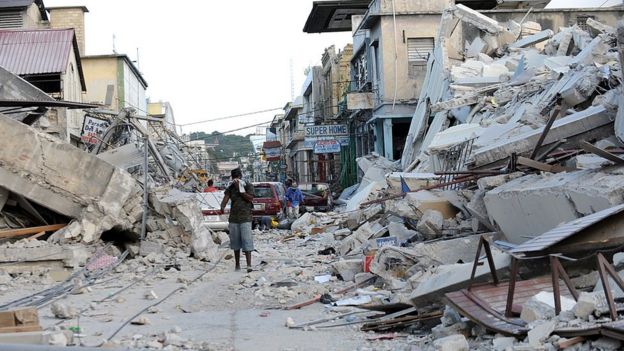 He said he had never visited a brothel or nightclub in Haiti and audits had "never shown that funds were used to finance excesses or sex parties".
Referring to the two staff dismissals, and some other resignations "because of serious suspicions", he said "reporting in the media is almost correct".
"I'm not a saint, I'm a man of flesh and blood and have made mistakes (not easy to admit), and I am deeply ashamed," he said.
Haitian Oxfam workers tried to warn of sex scandal before
UN aid agencies fear backlash
How will scandal affect Oxfam?
The Liberia allegations
Mr Van Hauwermeiren has also been accused of using prostitutes while working for British health charity Merlin in Liberia from 2002-04, according to a former colleague who spoke to the IRIN website.
Merlin later merged with Save the Children, which says it does not have access to Merlin's records.
According to Mr Van Hauwermeiren, he and two colleagues in Liberia were dismissed after mixing with two women who "turned out to be prostitutes". He said he had just "danced and flirted with them".
The Chad allegations
He was then hired by Oxfam as a country director in Chad. Under his leadership there, in 2006, staff used prostitutes in the charity's premises, according to UK newspaper Observer, claims that Oxfam said it could not corroborate.
Mr Van Hauwermeiren denied the allegation as "nonsense", saying the few ladies who attended aid groups' parties in Chad were staff members.
From Chad he moved to the Democratic Republic of Congo and Haiti.
After he resigned his Oxfam post in Haiti, Mr Van Hauwermeiren ended up taking another high-profile position, as the head of mission for Action Against Hunger in Bangladesh.
Earlier, in an interview with the Belgian newspaper De Standaard (in Dutch) from his apartment on the Belgian coast, he said it "was especially bad" that his family did not want to see him anymore as a result of the allegations.
In the wake of the scandal, Oxfam's deputy chief executive Penny Lawrence resigned.
source:-.bbc.