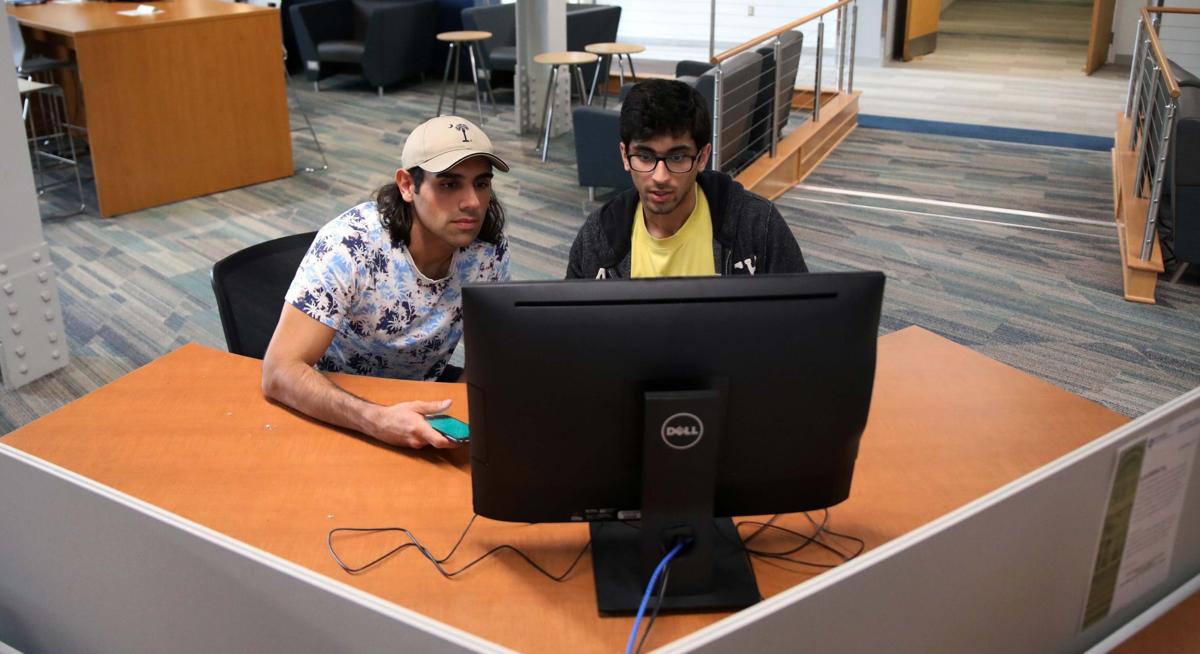 In the middle of scheduling season, many students are weighing the pros and cons of different classes for their spring schedules. On one hand, they could choose online classes, staying cozy in bed, or they could brave the cold and take classes in person.
Amelia Dyke does not recommend choosing the comfortable option.
"I thought not having to leave my room was going to be nice, but I would recommend taking classes in person because I can't sit down for two hours and read from my laptop," Dyke (freshman-division of undergraduate studies) said.
Dyke said the class she's taking, Energy Conservation and Environmental Protection 102, does not have content that interests her, nor does it pertain to her major. She does not recommend the class.
Caroline Trejo does enjoy her class, Computer Science 121, yet still does not believe online classes are a good alternative.
"It's required for my major, and I'm interested in coding. So, I like the content," Trejo (freshman-data science) said. "But I like in-person classes better… since it's online I forget about it a lot and don't get an in class environment, which I like, but it's expected for a computer science class to be online."
Though the in-class environment is lacking with an online class, both Dyke and Trejo say their professors are easy to contact and interact with.
Despite enjoying both the content and the professor, Trejo is not the only student who feels they might forget about online courses.
"I don't recommend them unless you're really self-disciplined because they are difficult to remember," Emily Martha said.
Martha (freshman-advertising/public relations) is taking COMM 160 online along with Lauren Raith and Corey Horrow.
 All three girls say the professor only interacts with the class through weekly reminders by email to complete the assignments. However, they have different opinions on the class.
"I think in-person classes are much more motivating and engaging," Raith (freshman-broadcast journalism) said. "For example, I've never even interacted with the Comm 160 professor besides emails."
Horrow (freshman-division of undergraduate studies) said she does like the class, but she's still hesitant to ever take another online class.
"I think whether or not to take an online class depends on the subject," Horrow said. "This communications class is all about grammar so it's super easy to do online. However, I don't think I would recommend taking a math course or a science course online because sometimes the lecture environment and teacher helps a lot more."
["Source-timesofindia"]