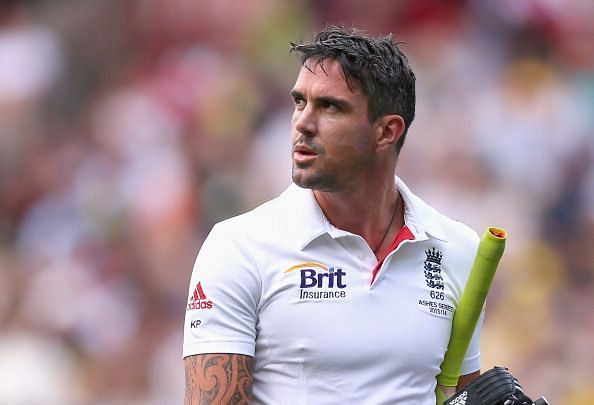 What's the story?
Surrey's exit from the Natwest T20 Blast on Friday confirmed the end of Kevin Pietersen's English career.
Pietersen, who was injured did not take part in the quarterfinal loss against Warwickshire was hoping to take part in the semifinal, but the loss went Surrey's exit from the Cup.
Pietersen himself took to social media platform Twitter to confirm the end of his stint with English cricket.
This is what he had tweeted:
"Surrey's loss last night means the end of career in England. What an amazing journey!
Thank you, Notts, Hants, Surrey, ECB & supporters!"
In case you didn't know…
Pietersen had been at loggerheads with the English Cricket Board since 2012 and has been in a fair share of controversies.
Despite not playing in any international fixture for more than four years, he kept himself extremely busy taking part in domestic T20 tournaments all around the world. He took part in the CPL, BBL, IPL, PSL, and the Natwest T20 Blast of course.
He signed up with Surrey this year but did not play too many games due to injury.
The details:
Pietersen, who was arguably the greatest English batsman of his generation was involved in a lot of controversies.
It all began when he had even announced his retirement from ODI and T20Is in 2012 but reversed his decision soon enough and expressed his desire to play for England in all three formats.
However, he wasn't included in England's World T20 squad in 2012 which led to a huge controversy.
Later that year, he was accused of sending derogatory messages about his team-mates to South African cricketers and thus, was dropped from the side. He wasn't even awarded a central contract later that year.
Finally, in 2014, his international career came to a standstill during the Ashes and he did not play a Test ever since.
What's next?
Pietersen will look to continue playing in T20 leagues across the world and Indian fans would be hopeful for his return to the IPL.
Author's take:
The entire saga which took place over the course of two years from 2012-14 was extremely unfortunate as England lost their best batsman.
The problems should have been tackled in a better manner and should not have led to Pietersen's axe from the side.
He would have had a lot to offer to the Test and limited overs' sides from 2014-17 and English cricket could have been a lot different if he was still there.
[Source"indianexpress"]