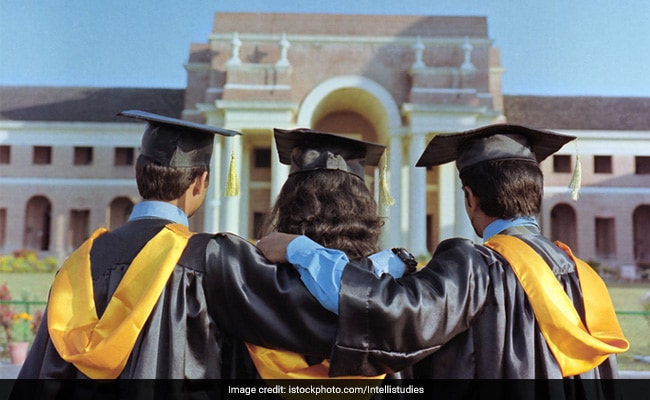 Study Abroad: Indians Lead Asia In Overseas Education, Claims Study
MUMBAI: More and more Indian parents are sending their children overseas for higher education with around 62 per cent of the parents in a poll saying they sent their kids to foreign universities in 2017 as against 47 per cent in 2016, claims a study. The findings are based on the study of over 8,000 parents across 15 countries and territories which found that 42 per cent parents would consider sending their children to universities abroad, compared to 35 per cent in 2016.
Ambitious parents in Asia are boosting the trend where India leads the tray with 62 per cent of the parents doing so, followed by Indonesia (61), China (59), Hong Kong (52), Malaysia (51) and Singapore (47), as per an HSBC report.
"With the rise of the information economy and a challenging job market, education has never been more important than it's today. Parents know this and they are willing to go to great lengths to secure the right education for their children," HSBC group head for wealth management Charlie Nunn said in the report.
Asian parents appear to be much more focused on the competitive advantage an overseas university can offer their child, it said.
Parents see the main benefits of a university education abroad as being to help their child gain international work experience (49 per cent), develop foreign language skills (49 per cent) and to be exposed to new experiences, ideas and cultures (48 per cent).
Overall, the US is the most considered international education destination (47 per cent), ahead of Australia, Britain, Canada, Germany and France.
Nearly 73 per cent parents consider a foreign university education for their kids and are ready to make a significant financial contribution for the same.
The overall average cost for an undergraduate and postgraduate degree abroad is around USD 1,57,782 (USD71,580 for an undergraduate and USD 86,202 for a postgraduate course), it said.
Around 45 per cent of parents would go further and consider buying a property in the country where their child is studying, claim survey.
Read also:
Semyung University, South Korea Announces CHARM Scholarship; Last Date To Apply December 8
Australia Preferred Destination For Indian Students: Western Sydney University Vice Chancellor
Meet The Harvard Graduate: The Next Einstein In Making
Study Abroad In UK: Apply Through UCAS For Undergraduate Courses; Know The Deadline
Study Abroad: Apply For 2018 Global Korea Scholarship; Last Date October 13, 2017
["Source-ndtv"]