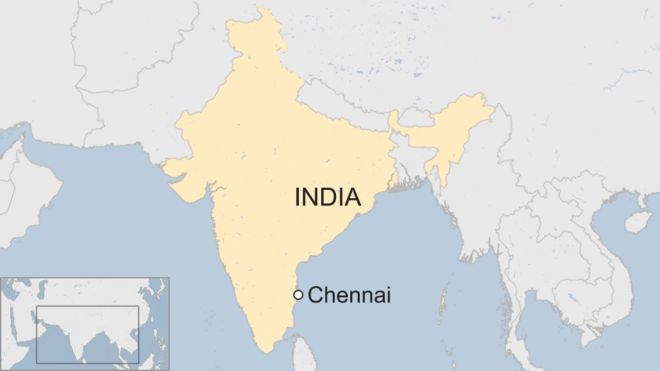 Violent protests have broken out at an Indian university over the death of a student who reportedly killed herself after being caught cheating in an exam.
Students at Sathyabhama University in Chennai started burning furniture on their campus late on Wednesday night, local media said.
Protesters claimed that university staff had humiliated the student.
The 18-year-old allegedly hanged herself after she was caught cheating and sent out of the hall.
The Times of India quoted a university official as saying that her body was discovered by her twin brother and friends.
As news of her death spread, students began staging demonstrations. Videos and pictures posted on Twitter showed mattresses and furniture set on fire.
They burnt stuff outside first year men's hostel. Then they burnt a tree. None of the buildings were damaged I think. At 11pm also there is a huge crowd outside the college gate," one student told Indian news outlet The News Minute.
The protests ended early on Thursday morning after police were called in.
Source:-BBC