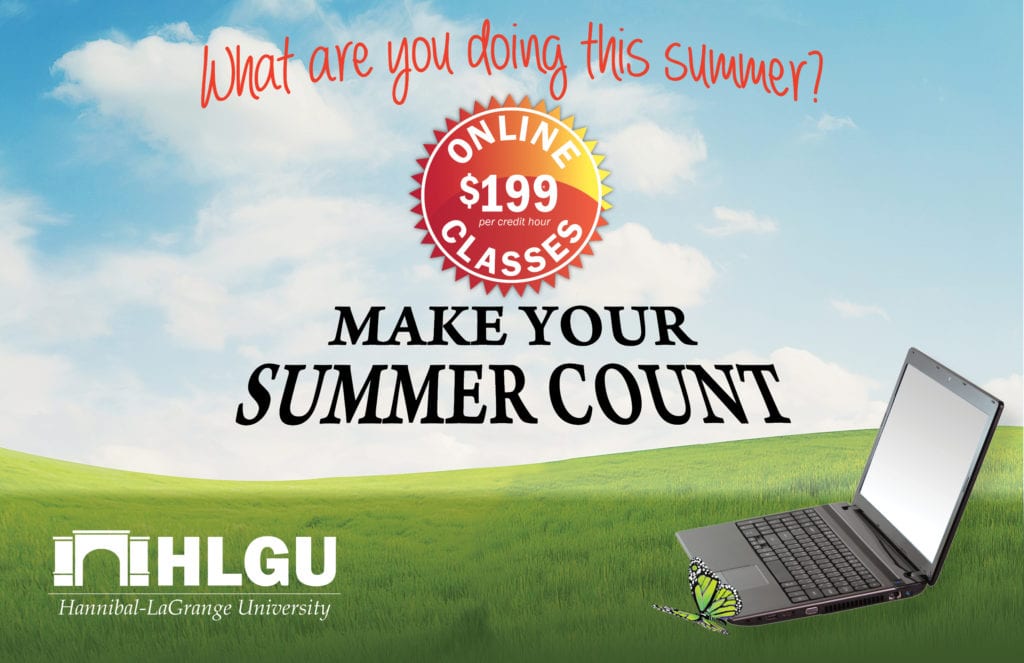 Hannibal-LaGrange University has announced reduced tuition for its summer online undergraduate courses. "All 2018 summer online courses will be just $199 per credit hour. This is almost half of our normal online rate," stated Dr. Jill Arnold, graduate and online division director.
"Having the option to take a few classes online over the summer is definitely something more and more undergrads are taking advantage of. Being able to get a few of their core classes completed over the summer break gives the students an advantage and may even help them to graduate a semester early," stated Arnold.
This year's summer courses include Art Appreciation, Old Testament, English Composition II, United States History II, American Literature I, Intermediate Math, Earth Science I, Microbiology and General Psychology.
Students find online classes are very convenient. The classroom and course materials are all available online at any time of the day or night. Students are able to review assignments, chat with fellow students, read announcements, access notes, and discuss questions as needed.
Additional charges for the courses include lab and technology fees. Other fees may apply depending on the type of class being taken. For more information on taking an online course at Hannibal-LaGrange University, visitwww.hlg.edu/online. Questions can be directed to Arnold, at 573-629-3103,
source:-hannibal.