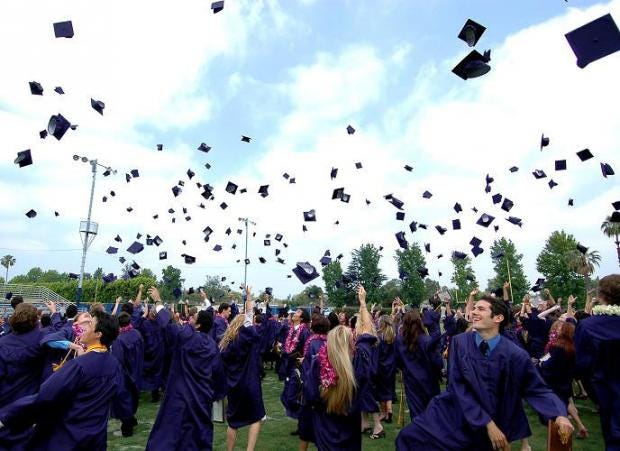 The percentage of the general population classed as graduates has risen dramatically in the last two decades, from 17 per cent in 1992 to 38 per cent in 2013. You would've thought this striking growth would have made the lives of graduate recruitment agencies easier given the sheer number of candidates looking for work.
Ironically though, recruitment agencies in the current economy are finding it increasingly difficult to procure high-quality graduate CVs, which has prompted some recruiters to resort to unjust methods of adding and filtering the best graduates for their own databases.
When graduates use online job search engines, the majority of ads are posted by recruitment agents, and it is fair to say that most are genuine. However a popular tactic amongst some agencies is to post fake ads with promises of a "once-in-a-lifetime" role and requirements that "perfectly match skill sets" intended to lure candidates of graduate calibre to apply.
Once enough graduates apply for the "dream position," the recruiter will claim to have submitted their CVs to the client. But many are fooled into thinking the recruiter will call back with good news about the role – and it soon transpires that this will not happen.
Soon after I graduated from the University of Winchester, I created an online profile on a few job sites and the calls started to flood in. I was excited to be offered an interview for one role and was led to believe the interview would be with both the recruiter and their client. After driving for 30 miles, I was naturally disappointed to find that not only was the client not there, but the recruiter seemed only interested in registering me with the agency, and wanted to know if any of my friends were looking for jobs. Afterwards it was obvious that they only wanted to harvest CVs.
After CVs have been added to the agency's database, recruiters will often match candidates for roles based on a keyword search, and then contact candidates with an impersonal mass email. The setback with this method is the individual skills and experiences of each candidate are being completely overlooked, and quite often candidates are being contacted about roles which are not relevant to their search at all. This practice, undertaken by a minority of recruiters, has undoubtedly damaged the reputation of the recruitment industry overall.
Eloise Lead, a final year speech therapy student at the University of Essex shares her hesitation of using recruiters.
"After hearing from friends about all the repeated phone calls and emails about roles which are in no way relevant to their degree or industry, I have been put off the recruitment industry. It just shows that the recruiters don't take the time to learn about what kind of careers graduates are aiming for. As speech therapy is such a specialist subject, I'm hesitant about uploading my CV to certain job sites as I don't want to be bombarded by recruiters contacting me about roles that are completely irrelevant to my degree or desired career path."
Matching candidates to positions using mass emails to graduate addresses gained from the fake adverts is damaging to all parties involved. The recruiter makes less effort to get to know the candidate and will often put forward graduates who are not suited to the role. This is obviously a waste of time and an irritant for the client, thus damaging the reputation of the agency in question and the industry at large.
Angie Nicholls, head of compliance at the Recruitment and Employment Confederation, the professional body for the UK's recruitment industry, adds that there are steps in place to prevent immoral recruiting tactics from taking place.
"We have over 3,500 recruitment agencies within our membership, representing 80 per cent of the industry by value and operating in all sectors and regions of the UK. All our members have to abide by our Code of Professional Practice which very clearly requires recruiters to act honestly in all their dealings with people seeking work and that they must not knowingly make any false or misleading statements.  Our mission is to lead a professional recruitment industry and so we have a robust complaints process and investigate all complaints against members. I would recommend that graduates looking for work use agencies that are REC members, to be sure of receiving a service that's in line with our code of practice."
[Source:- INDEPENDENT]