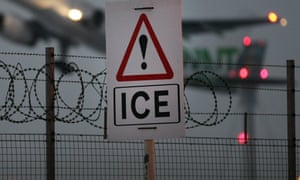 Top story: Get ready for -8C as snowy weather hits
Hello, I'm Warren Murray and this is what we're looking at.
A blast of frigid Siberian air arriving in Britain this weekend is threatening to give the country its coldest end to winter in five years. Temperatures are predicted to plunge to -8C in some areas from Sunday night and then struggle to get above freezing on Monday.
The Met Office says there could be heavy snowfall in parts of east and south-east England, with snow likely in London from late on Monday and into Tuesday. Public Health England has issued a reminder that this weather could be dangerous for over-65s, people with heart or lung conditions, or the very young. "Check on friends, family and neighbours who may be at risk and make sure they're heating homes to at least 18C, see if they need any particular help or just someone to talk to and keep an eye on the Met Office's forecasts and warnings," said Dr Thomas Waite, of Public Health England's extreme events team.
---
Union of sorts – Not "the" customs union but "a" customs union. A lot hinges on the indefinite article here, as Labour looks increasingly aligned with Tories who want to keep borders open for trade after Brexit on more or less the current terms. There are signs Jeremy Corbyn is preparing to back a rebel Tory amendment to that effect, in what would be a damaging defeat for Theresa May. "We have to have a customs union," Corbyn said this week. Tory rebel Anna Soubry has responded by tabling a refreshed trade bill amendment calling for "a customs union".
A speech Corbyn is due to give on Monday should shed some light on how far Labour will go. At the same time, May is preparing to ask her full cabinet to sign off on the outcome of Thursday's all-day meeting of her 11-strong Brexit "war cabinet". The outcome of those talks will be reflected in a speech by May next week – but you can normally count on a leak, and this morning Radio 4 has been reporting an "outbreak of unity" at the meeting led to an agreed position that left "everyone happy" (as unlikely as that sounds).
---
Manafort on more charges – The Trump-Russia investigator Robert Mueller has ramped up pressure on associates of the president by filing 32 new charges against Paul Manafort, who was Donald Trump's campaign manager, and his business partner Rick Gates. Both men were already charged with money-laundering and failing to register as a foreign agent. The new charges allege millions of dollars of bank and tax fraud stemming from the collapse of their secretive deals advising pro-Russian politicians in Ukraine. Gates has reportedly been negotiating a deal with special counsel Mueller and this is likely to increase the pressure on Manafort to co-operate in the investigation of alleged links between the Trump campaign and Russia.
---
Who is Barnaby Joyce? – Australian politics has entertained the world with a palace coup or three in recent years, and the trend of leaders getting the boot continues this morning with the departure of Barnaby Joyce from the upper echelons. The deputy prime minister has resigned after he got a ministerial staff member pregnant and had sexual misconduct allegations levelled against him. Joyce, a country MP famed for his bumpkin prose, was deputy PM by virtue of leading the National party, which governs in coalition with the Liberals. Perhaps most memorably, Joyce was the "minister for Pistol and Boo" who got Jonny Depp's smuggled terriers deported. Joyce's final legacy is the "bonk ban" – because of his office dalliance, sex between ministers and staff has been outlawed.
---
Rather steep – The scandal of extortionate ground rents has taken another twist with the sale for £180,000 of a Birmingham block of flats regarded as the worst example of leasehold abuse in the country. Some buyers of one-bedroom apartments in Blythe Court already face ground rent of £8,000 a year and that figure, on paper, is pegged to rise to £8m over the life of the lease. The new owner has not been named.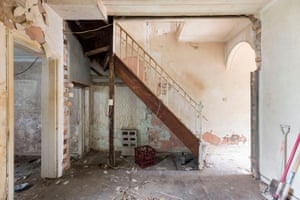 On the subject of housing market absurdities, don't miss this gallery of equally gorgeous and depressing photographs taken inside hovels that are on the market for millions.
---
Troll or sockpuppet? – Russia's "Internet Research Agency", which churns out fake news to disrupt global politics, has been called a "troll factory". But it might be more accurately described as a "sock puppet factory". Word-watcher Steven Poole explains why. In an era of abundant fake news it is important to understand and maintain these fine distinctions, which is one reason the Oxford English Dictionary is currently embarked on producing a third edition – a goliath project that involves overhauling every entry, some untouched since the late-Victorian era, and adding tens of thousands of new or missing words. With abundant neologisms like "mansplain" and "snowflake" adding to the pile, will the job ever be complete?
Winter Olympics
Day 14 in Pyeongchang could be the day Great Britain reaches its medal target. The women's curling team meet Sweden on the ice in a semi-final where victory will secure at least bronze – and a fifth medal, to scoop Britain's highest ever tally at a Winter Olympics. The match starts at 11.05am UK time – make sure you're keeping up with our live blog.
Already completed today are the women's ski-cross final, with a Canadian one-two bringing gold for Kelsey Serwa and silver for Brittany Phelan, and the women's figure skating, won by 15-year-old Alina Zagitova who claimed a first gold for the Olympic Athletes of Russia team. American speed skating king Shani Davis goes for gold one last time in the men's 1000m final, while gold is also up for grabs in the men's biathlon 4×7.5km relay.
Norway has powered to the top of the Winter Olympics medals table on a budget one-tenth of Britain's thanks to an inclusive approach based on camaraderie and grassroots participation. And Elise Christie, who crashed or was disqualified in all three of her events, will consider moving abroad to take up long-track speed skating in a bid to end her Winter Olympics jinx.
Don't forget to subscribe to our special recap email delivered daily during the Games.
Lunchtime read: 37 injuries but no murder charge
Tara Newbold was found dead with a shocking litany of injuries: among them, seven broken ribs, a partly collapsed lung, and marks from head to toe. The postmortem found she had been attacked with a "rod or a bar-shaped object". Tara's boyfriend, Duane Ballin, turned himself in to police and said he thought he had killed her. There was evidence of prior domestic abuse, which police and social services knew about. Yet Ballin was not charged with murder – because the coroner concluded she died not of her injuries, but from taking cocaine. Instead, Ballin faces some jail time for grievous bodily harm after being convicted at trial this week.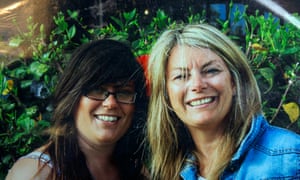 The outcome has devastated Tara's family. During the investigation her mother and stepfather, Julie and Peter, sought a review of the case. A Home Office pathologist backing their contention that Tara's injuries could not be ruled out as a factor in her death. But Nottinghamshire police declined to pursue this, and prosecutors went ahead with the lesser charge. Peter and Julie have been left with Tara's three children, and the echo of her last words to Julie when they crossed paths in a pub: "Love you Mum."
Sport
At long last, Arsenal won a two-legged knockout tie in Europe but last night's 2-1 defeat to Östersund at the Emirates was not the way they envisaged it; the Gunners' performance was so dismal, Arsène Wenger questioned the mindset of his Arsenal players and said they were guilty of complacency during the Europa League tie.
Eddie Jones has dismissed concerns over England's discipline and claimed statistical analysis shows "the most successful teams infringe", a day after remarks from Scotland that questioned the legality of his side's defence. Ireland have not been beaten at home in the Six Nations since 2013 but they will have to defend that record against Wales on Saturday without four players who toured New Zealand with the British & Irish Lions last summer. And the umpteenth coming of Tiger Woods remains captivating viewing– the former world No 1 got to two-under after four holes at the Honda Classic and sat atop a leaderboard for the first time since a brief but identical position at the Wyndham Championship of 2015.
Business
A rebound on Wall Street was mirrored overnight on Asian markets where all the major indices made gains.
Sterling has been worth $1.394 and €1.133 overnight.
The papers
If anyone else had promoted the idea, the Mail might have called it nanny-state madness – but instead the masthead is crowing that it got Michael Gove to ban plastic drinking straws. The i says: "Medicine blunders killing thousands of NHS patients" – here's our version of the story, in which Jeremy Hunt pledges to crack down on errors in dispensing drugs. The Guardian's splash is the resignation of Unicef chief Justin Forsyth over claims of inappropriate behaviour when he worked at Save the Children. Metro calls him the "text pest boss".
University chiefs split as strike causes chaos" says the Times, after some vice-chancellors called for peace talks with academics. "Exodus of the EU migrants" says the Express, which also uses the nasty phrase "go back home" to promote a fall in net migration from the continent. "Your country needs YOU" says the Mirror, as it co-opts "transplant boy" Max Johnson to push for changes to organ donor laws. The FT says wealthy nations risk facing a "rising tide of sovereign debt" when interest rates go up and they have to refinance their national borrowings. "Antiques rude show" says the Sun, after a Dorset care home brought in pole dancers to entertain OAPs.
For more news: www.theguardian.com
Sign up
The Guardian morning briefing is delivered to thousands of inboxes bright and early every weekday. If you are not already receiving it by email, make sure to sign up.
source:-theguardian.