At least 413 people are now known to have died in the earthquake that struck Ecuador, the country's government says.
The 7.8-magnitude quake struck Ecuador's Pacific coast on Saturday, and the search for survivors continues.
The cost of rebuilding is likely to be in the billions of dollars, President Rafael Correa said during a visit to the worst-affected region.
He said it was the biggest tragedy to hit Ecuador in the past seven decades. Some 2,500 people were injured.
Late on Monday, six people, including two girls – one three years old and the other nine months old – were rescued from the ruins of a hotel near the coastal town of Manta.
Elsewhere, funerals for some of those killed were held in Portoviejo and Pedernales, two towns that were the worst hit.
"I fear that figure will go up because we keep on removing rubble," a shaken Mr Correa said in a televised address. "There are signs of life in the rubble, and that is being prioritised."
The quake comes at a time when the oil-producing country is already reeling from the slump in global crude prices.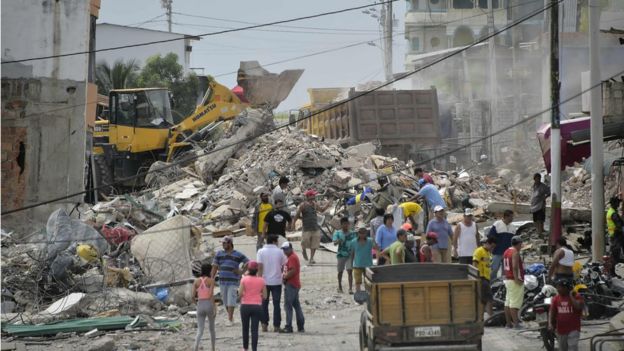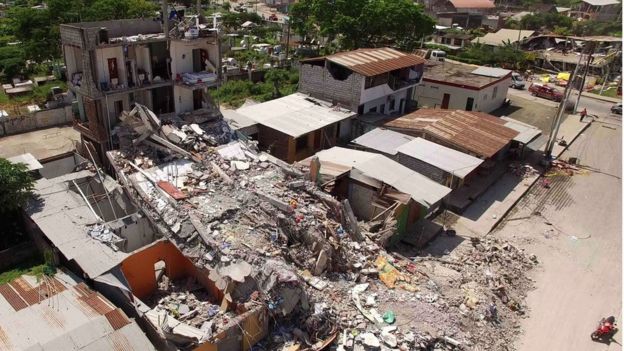 Luis Almagro, the secretary general of the Organization of American States, said some of the group's rarely used emergency funds would be unlocked and given to Ecuador to help it rebuild.
[Source:- BBC]