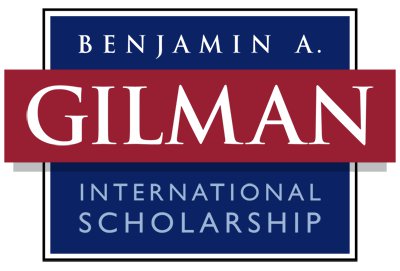 DePauw University is among the top small colleges in America producing Benjamin A. Gilman International Scholars. An analysis of the 2015-16 academic year lists DePauw as having five winners of the Gilman Scholarship, putting the University in a group of schools (with fewer than 5,000 undergraduates) with the 10th-most winners. DePauw was tied with Wabash College for the most recipients among Indiana small colleges.
The Gilman International Scholarship Program offers grants for U.S. citizen undergraduate students of limited financial means to pursue academic studies or credit-bearing, career-oriented internships abroad. Such international exchange is intended to better prepare U.S. students to assume significant roles in an increasingly global economy and interdependent world.
The 2015-16 DePauw winners were covered in two stories, accessible here and here.
DePauw University has been listed for seven consecutive years as one of the nation's leading colleges in producing winners of Fulbright scholarships by the Chronicle of Higher Education. Based on data for 2017-18, nine DePauw students won Fulbrights and 26 students at the University applied for the prestigious awards.  DePauw is the only Indiana college on the liberal arts college list. It's the eleventh time in the last 12 years that DePauw has been listed among the American colleges and universities that produce the most Fulbright Scholars.
DePauw University ranks #8 among the nation's baccalaureate institutions in the number of students who study abroad, according to the 2017 Open Doors Report on International Educational Exchange. You'll find details in this summary.
source:-depauw.