Join our live chat on Wednesday 16 March from 1–3pm to ask the experts for advice on apprenticeships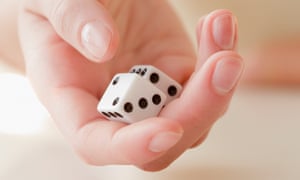 Finishing school leaves students with one of the most daunting decisions of their lives: what to do next. For some, this is easy – perhaps you've always wanted to be a vet or study astrophysics. But for others the answer isn't so clear.
Though degrees have remained a popular choice, since 2010 the number of school leavers taking up apprenticeships has risen by over 20%. And it's no surprise. People who complete level five apprenticeships are expected to earn £50,000 more over their lifetimes than graduates from non-elite universities. There are also plenty of job options: from event planning to tattooing with apprenticeships available in almost all industries.
So, to celebrate National Apprenticeship Week, we're going to be discussing what options are available. What's the best way to find and apply for apprenticeships? And what skills do you need to succeed? Join us on Wednesday 16 March from 1–3pm GMT for a live chat with our expert panel. We'll be discussing:
How to find and apply for an apprenticeship.
How to build up your CV for an apprenticeship qualification.
What apprenticeship options are out there for school leavers.
The Q&A will take place in the comments section below this article. Taking part is easier than ever: create a free Guardian account, or log in using your Twitter or Facebook profiles to comment. Alternatively, you can tweet us @GuardianCareers or email your questions to [email protected], who can post them for you.
[Source:- Gurdian]